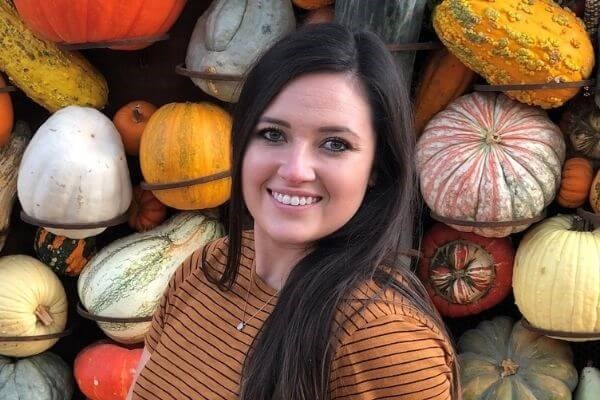 Meet Canyon Falls' new Lifestyle Director, Kaidie Moreno
A love of the outdoors makes Kaidie Moreno the perfect match as the new Lifestyle Director for Canyon Falls, where 400 acres are devoted to parks, trails, recreational amenities and natural open space.
In fact, after joining Canyon Falls in early November, one of the first events Kaidie produced was a guided hike with naturalist Kenneth Nalley of the Fort Worth Nature Center, who explained some of the native flora and fauna along the community's natural-surface trails.
Kaidie brings a diverse background in financial services and healthcare to her new position, along with a lifelong passion for planning events that bring people together.
While attending Angelo State University, she was a member of the Sigma Kappa sorority. One of her favorite duties was chairing the membership committee, where she was responsible for planning events to recruit new members.
From a very young age, Kaidie has always relished opportunities to throw birthday parties, baby showers and bridal showers.
"I've always felt I had a knack for planning events. When I got married, all my friends joked that I was more organized than our wedding planner," Kaidie laughs. "This new job at Canyon Falls is totally different than anything I've done professionally, but I feel like I've been preparing for it all my life. It's a very exciting opportunity, and it's been wonderful getting to meet the residents."
Kaidie and her husband, Nate, are originally from San Angelo, and they moved to the Metroplex about three years ago for his career. They don't have kids yet, but they are the proud parents of two dogs, Blair and Berklie.
Please help us welcome Kaidie to the Canyon Falls family – you'll probably be seeing her soon at one of our events!