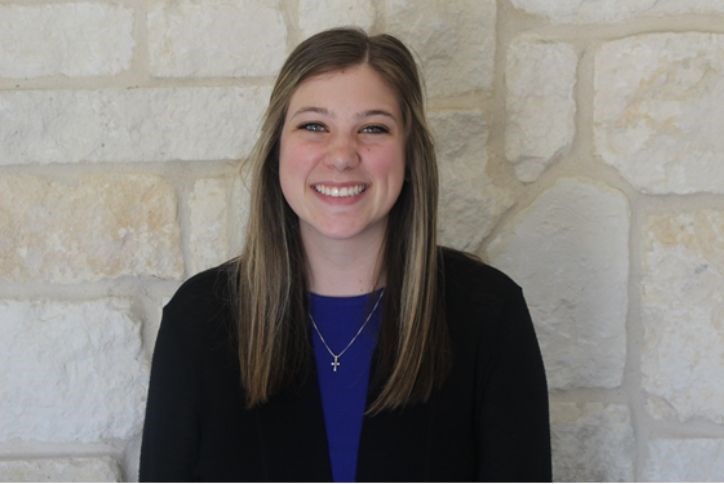 Meet Britta Whitaker, Canyon Falls' new Lifestyle Director
As the new Canyon Falls Lifestyle Director, Britta Whitaker is excited about her job and grateful for the warm and enthusiastic response she's received from the community's more than 1,300 (and counting) families.
Britta is only the second Lifestyle Director that Canyon Falls has ever had. She follows Tara Spivey, who started in 2015, not long after the community opened. Tara recently left Canyon Falls after the birth of her first child, and we wish her and her family all the best.
Britta looks forward to resuming the kinds of fun social events that Canyon Falls is known for, when the time is right. For now, she has quickly embraced the challenge of nurturing Canyon Falls' neighborly vibe while maintaining social distancing.
On the first Saturday in June, she greeted residents with trail mix at the Canyon Falls Club and welcomed them to take part in a scavenger hunt along the community's approximately 15 miles of trails.
Other recent activities included an art class that combined home delivery of kits with painting supplies, along with a lesson and demo via Zoom.
Residents also enjoyed a Chocolate and Wine Pairing Class held recently over Zoom.
Britta plans to venture out into the community this summer, with activities including a roaming food truck and a mobile shredder.
Britta comes to Canyon Falls from another North Texas community where she was a lifestyle director for the past two years. Prior to that, she attended the University of Arkansas, where she graduated with a degree in nutrition.
Asked to describe her favorite part of her job, she said, "It's making Canyon Falls feel even more like home for the families who live here. "I love to see residents make new friendships and connections."