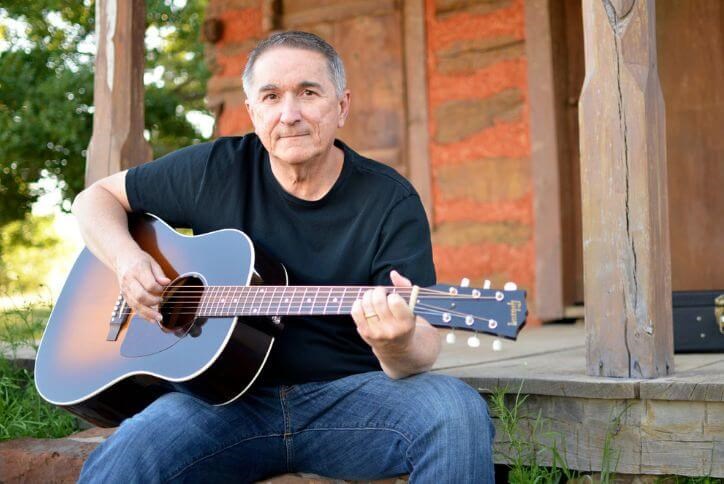 Canyon Falls resident Tim Votaw rocks out as front man for Vinyl Revue
Now that his four kids are all out of college, Canyon Falls resident Tim Votaw is leaning into his second act as lead vocalist and acoustic guitarist for his band, Vinyl Revue, which recently made its debut at the Hay Barn and gigs all over North Texas.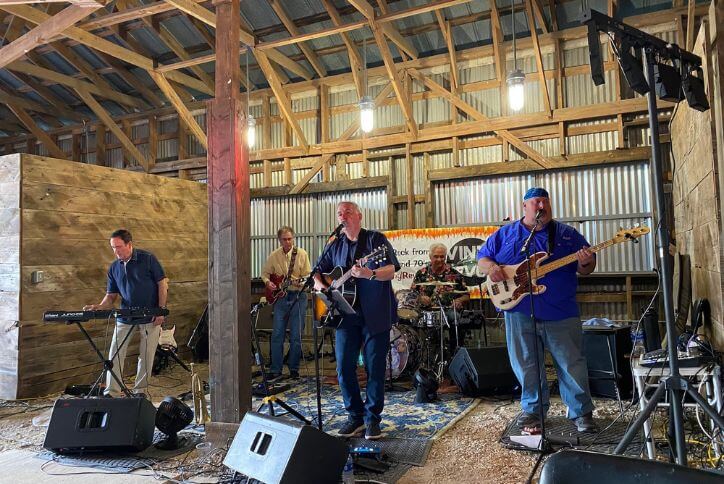 Vinyl Revue plays classic rock from the '60s and '70s, covering hits from bands like the Doobie Brothers, Creedence Clearwater Revival and REO Speedwagon. They also record original music under the band name Post Oak Revival.
Vinyl Revue came together 15 years ago, when Tim was living in Southlake and heard live music coming from a nearby home. A singer and musician since kindergarten, he was intrigued and knocked on the neighbor's door. Inside, he found several friends practicing to perform at their company party. 
Tim struck up a fast friendship with the guys, and soon they invited him to form a new band with them. Several are still original members of Vinyl Revue, which includes lead guitarist Christian Lundsberg, guitarist Mike Galassi, bassist Frank Harlan and drummer Jay Arendt. True to the "revue" part of the name, they often invite guest singers and musicians to play with them.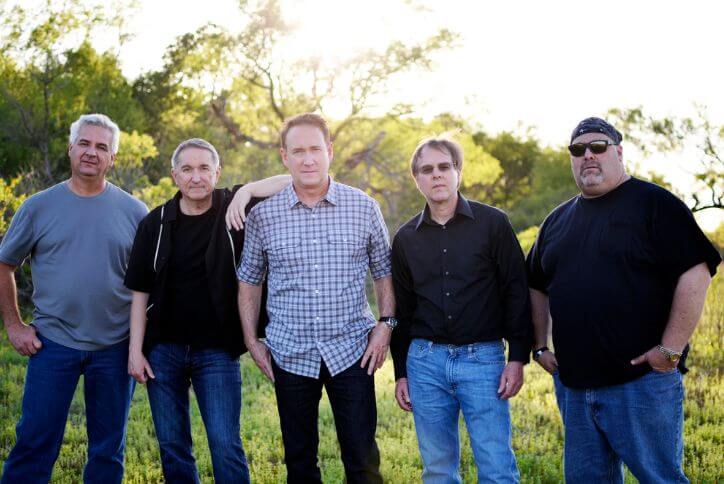 All band members live in North Texas, though Tim is the only one who resides in Canyon Falls.
The Votaws are relatively new residents of Canyon Falls, and like the evolution of Vinyl Revue, it was a journey that was years in the making.
The family had lived in Southlake for 22 years, and when their youngest child started college, Tim and wife Mary Jo started looking for their next adventure.
"We knew this day was coming," said Tim. "We wanted to scale down to a smaller home that didn't need so much maintenance."
After years of leisurely house hunting, the Votaws began to focus on Canyon Falls.
"We loved the fact that Canyon Falls has lots of green space preserved," he said. "After a year of living here, we feel like we definitely made the right decision. We spend a lot of time on the nature trails and in the pool at the Canyon Falls Club, since we didn't want another pool at our house."
As a bonus, Canyon Falls is close to the Southlake church the Votaws still attend, and not too far from Denton, where their youngest child, Ian, lives after graduating from the University of North Texas. Like his father, he's a musician.
When he's not playing music, Tim is active in his second career act as well. After decades of leadership at companies including Apple and Iomega, he started his own consulting practice in 2021, working with technology companies on their go-to-market strategies and growth initiatives. 
For information about booking Vinyl Revue, contact Tim at vinylrevue@gmail.com.