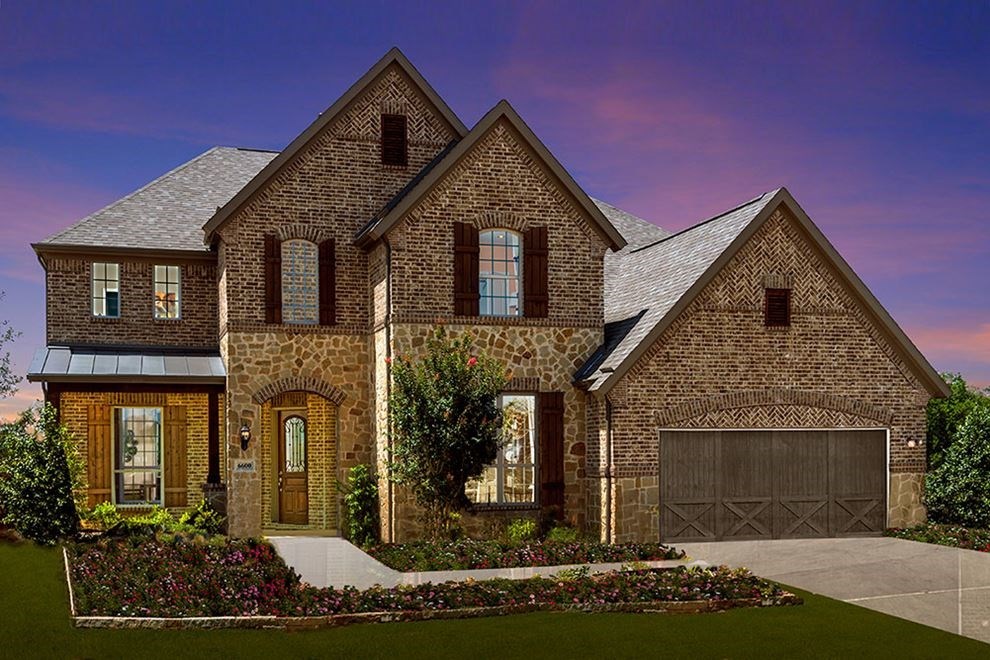 Village Builders now part of Canyon Falls family after Lennar-CalAtlantic merger
Offering new homes priced from the mid $400,000s to $500,000s in Canyon Falls, Village Builders may be a new name for many in the DFW area, but this award-winning, luxury move-up builder has a very long and distinguished history.
In short, Village Builders has come to Canyon Falls as part of the merger between two of the nation's largest homebuilders, Lennar and CalAtlantic, which together delivered 34,000 new homes in the U.S. in the most recent fiscal year. 
Completed earlier this year, the merger created the nation's largest homebuilding company based on revenues. Now known as Lennar Corporation, the company is active in 1,300 communities in 21 states.
At Canyon Falls, the new Lennar Corporation is building under the name of Village Builders, instead of under the CalAtlantic name.
Here's some quick history to show Village Builders' deep roots. Lennar acquired Village Builders and its parent company, Houston-based Friendswood Development Company, in 1995. By that time, Village Builders had already earned a sterling reputation in Houston as the homebuilding division of Friendwood, which was founded in 1962 as a wholly owned subsidiary of Exxon Corporation, now ExxonMobil.
Fast-forward to today, and Village Builders continues to offer timeless, elegant exteriors combined with open, flowing interiors designed for the way families live today.  
See all Village Builders homes offered in Canyon Falls.