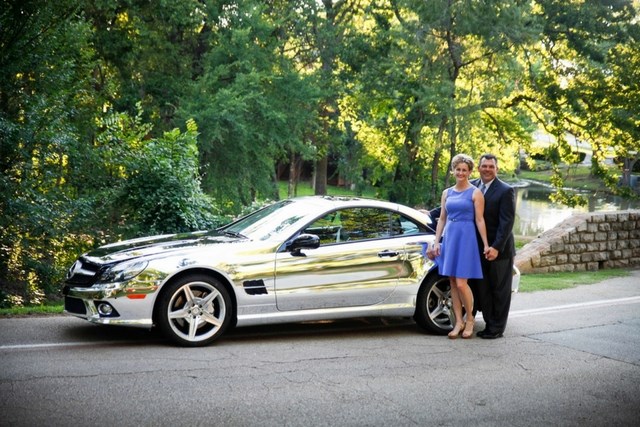 Top Realtor Bill Nelson likes price variety, natural beauty of Canyon Falls
Top Realtor Bill Nelson likes price variety, natural beauty of Canyon Falls
2016 is turning out to be a very good year for Realtor Bill Nelson, broker/owner of Your Home Free/Team Nelson.
This spring, Nelson won the coveted "Realtor of the Year" McSam Award from the Dallas Builders Association, and his company is on track to achieve record sales of more than 800 homes this year.
Nelson is also the top-selling Realtor so far in 2016 for Canyon Falls. His team has sold six new homes in the community through July, to a wide variety of families ranging from first-time homeowners to move-up buyers.
"Canyon Falls is a great opportunity because it is the only true master-planned community in Flower Mound where you can find a new home for right around $300,000," Nelson said.
"That's a very good price range for many first-time buyers," Nelson added. " I strongly recommend new homes for these buyers, because they don't need the added expenses of repairing and maintaining an older home when they're just starting out."
Nelson said that several Canyon Falls homebuilders, including Meritage, Beazer and Pulte, offer new homes right around the $300,000 range.
At the same time, Nelson has also sold several new homes in Canyon Falls to move-up buyers in the $400,000 to $700,000s price range, from builders including Toll Brothers.
Nelson said that, regardless of a buyer's price range, they are all drawn to the location, schools and natural beauty of Canyon Falls.
"Canyon Falls has some very interesting topography that's unique to this area, with rolling hills and mature trees," he said. "Newland has done a very good job of preserving this natural beauty and enhancing it with a terrific amenity package that will soon include the Canyon Falls Club."
With more than 13 years of experience as a Realtor, Nelson co-owns the Your Home Free brokerage with his wife, Andra.