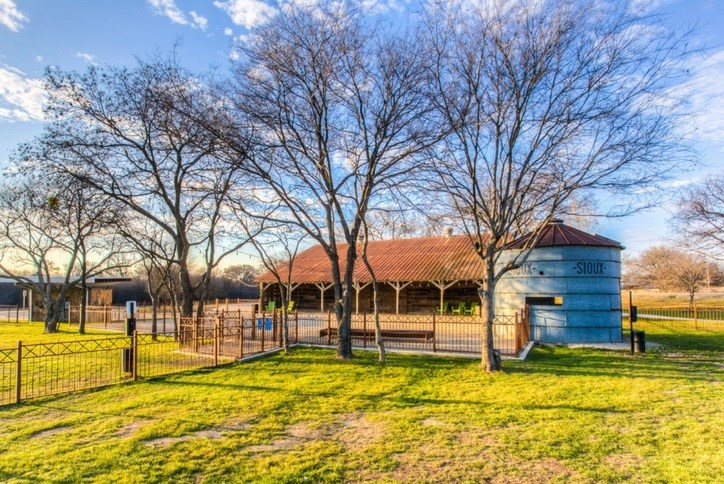 Take a virtual tour of our Hay Barn
The Hay Barn at Canyon Falls preserves a unique part of this land's past for today's residents to enjoy, hosting everything from live music concerts to picnics. Residents can also reserve it for private events.
The Hay Barn has a deep overhang that has been transformed as The Porch, an outside event venue with covered and open-air gathering spaces.
The Porch area includes an old Silo that was moved from another part of Canyon Falls and restored. Today, the Silo provides a unique entry to the small dog area of the adjacent Pooch Park.
The Hay Barn is connected to the Canyon Falls Club, the Graham Branch Creek greenbelt and other amenities by Canyon Falls' growing trail system.
These amenities are part of a master plan that envisions more than 250 acres of parks, trails and natural open spaces in the community.
You're welcome to stop by and check out the Hay Barn on your next visit to Canyon Falls. Right now, you can see in 3D with our new virtual tour.