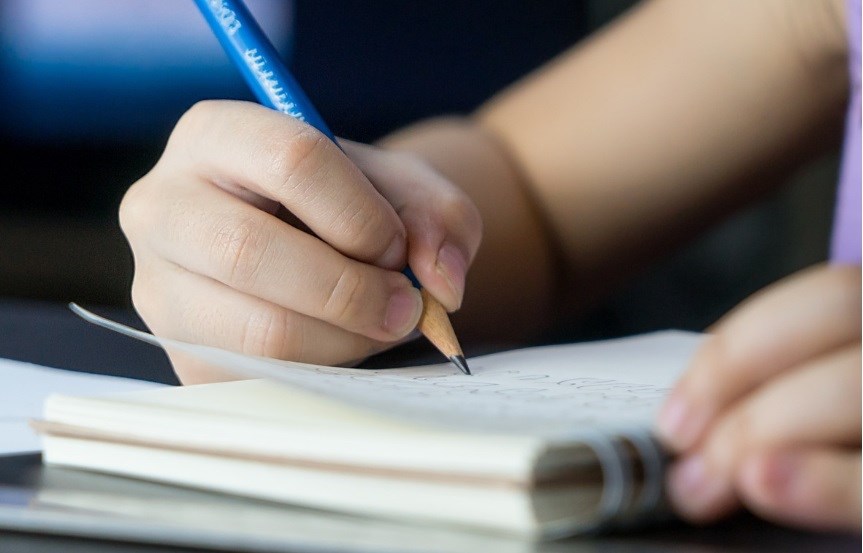 10-year-old resident pens pitch for Canyon Falls
When fourth-grader Debbie P. got a class assignment to write a persuasive essay, she had no doubt what to choose for a topic. The 10-year-old immediately knew she wanted to write an essay that might help convince other families to decide to come and live in her community, Canyon Falls.
"Debbie loves Canyon Falls, and so do all of us," says her mom, Lena. "We moved here about two years ago from Grapevine, and this is a great location, with wonderful amenities and a variety of homes. It's a community where Debbie and her two brothers can ride their bikes on the trails, and I don't have to worry about their safety."
Debbie's essay has the ring of salesmanship, a trait that doesn't surprise her mom. "We call her our little entrepreneur. She's an avid reader and also a very good writer," says Lena, a teacher.
Debbie proudly reports that her own teacher really liked her essay, which was read aloud for a group of other teachers, to demonstrate the success of the class assignment.
After turning in her essay, Debbie asked her mother to send it to someone "official" at Canyon Falls. Lena sent it to Tara Spivey, the community's lifestyle director, who forwarded to Julenne Rushing, Newland's Marketing Director. The Newland marketing team was so impressed by Debbie's essay that they wanted to feature her as part of their blog series.
Without further adieu, here is Debbie's essay on Canyon Falls:
Are you having trouble looking for a place to live?  Well, you won't have trouble for long because your dream home is right here in Canyon Falls! Canyon Falls has beautiful, newly built homes that are also available custom-made, just the way you like it. Do you need a workout? Go to the amenity center, which has a large pool, fitness center, covered patio, and much more! Do you want to go on a run? No problem. Simply walk out your front door and every sidewalk leads to a scenic walking or biking trail that leads to more pools and parks. What about fishing? We've got that taken care of too! There are several stocked fishing ponds scattered throughout Canyon Falls. Canyon Falls has beautiful scenery that pulls you into the community and persuades you to move there. And while you have a chance, go see Canyon Falls for yourself! I'm sure you'll be persuaded to move there immediately!
Learn more about the amenities that Debbie and her family love at Canyon Falls, and explore the community's wide range of new homes.