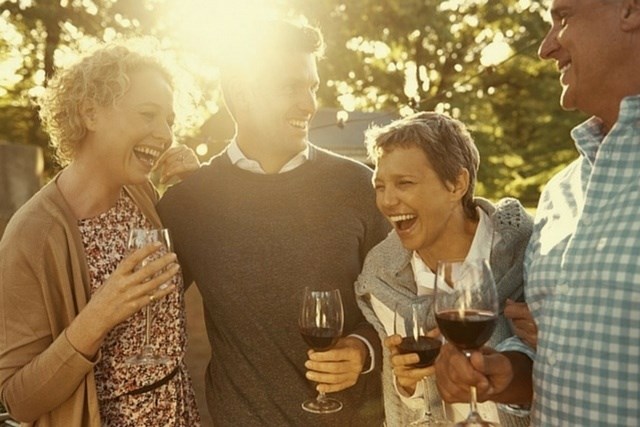 Canyon Falls welcomes newcomers with New Resident Socials
Canyon Falls is growing fast as one of the most popular new-home communities in the DFW Metroplex. But no matter how much Canyon Falls grows, new residents will always get a warm welcome, thanks to New Resident Socials held throughout the year.
New Resident Socials take place at the Canyon Falls Club, part of more than 200 acres devoted to recreational amenities, parks, trails and natural open space at Canyon Falls. With its expansive views of Graham Branch Creek, the Club offers the perfect setting for relaxing and socializing with new neighbors.
It's highly likely that new residents will get right in the swing of the active neighborly lifestyle even before they attend a New Resident Social. Throughout the year, Canyon Falls neighbors gather for events like Wine Down Wednesdays, the Bottoms Up Beer Club, Dive-In Movies and Music on the Lawn, just to name a few.
Residents can also get to know each other while working out or enjoying the splash pad at the Canyon Falls Club. There's also swimming at Westbridge Park, taking the dogs to the Pooch Park, exploring the nature trails along Graham Branch Creek, and countless other opportunities for easily becoming part of the friendly community at Canyon Falls.
Tara Spivey, Canyon Falls' Lifestyle Director, plans the New Resident Socials, along with all other community events.