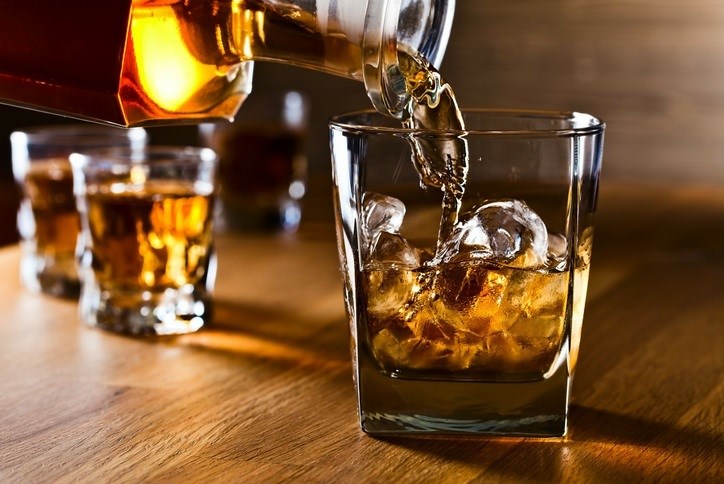 Canyon Falls toasts the good life with adult events
Canyon Falls is a great community for kids, and there are also plenty of events just for grownups, including some that feature wine, beer and spirits.
One of the community's first events in 2018 was Whiskey Warmer Night, when residents gathered at the Canyon Falls Club to ward off the winter chills and taste four distinctly different types of whiskey. An expert mixologist from Sourced Craft Cocktails led the tasting, teaching residents about different whiskeys from around the world, from Texas to Asia.
The event was so popular that all 50 tickets for the first night were reserved within an hour. A second evening was added, which also filled up quickly.
Tara Spivey, lifestyle director for Canyon Falls, is also planning a Brewery Night at the Canyon Falls Club, where a local craft brewer will come to the community to provide tastings and share knowledge about the beer brewing process.
Later in the year, a class on pairing food and wine is planned.
Canyon Falls also launched its Canyon Falls Classics group in 2018, focusing on residents with a mature outlook on life. Every other month, the Classics gather at the Canyon Falls Club for social activities such as games and movies. The events are BYOB, with Canyon Falls providing the appetizers.
Canyon Falls offers many activities for residents of all ages, including socials at the Hay Barn, playing fetch at the Pooch Park, and walking and jogging along miles of trails. Learn more about our amenities and activities.