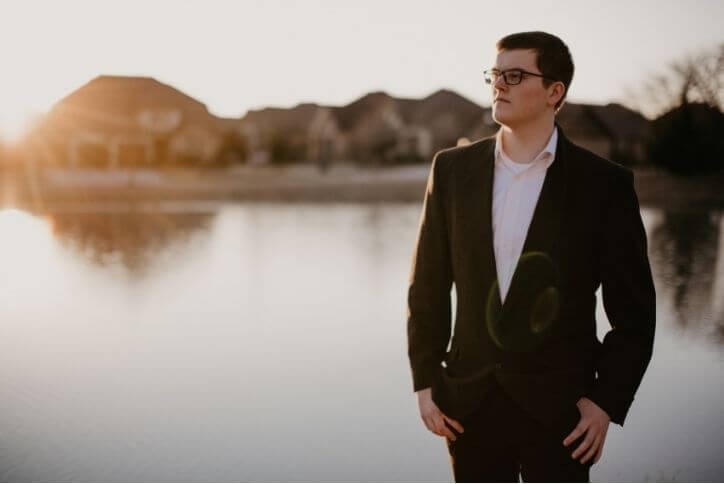 Meet a 17-year-old meteorologist who's already making a name for himself in weather
When Hurricane Laura threatened the Texas Gulf Coast this summer, one of the most accurate predictions about where this powerful Category 4 storm might make landfall came not from a veteran forecaster, but from a 17-year-old meteorologist living in Canyon Falls.
If you have any interest in the weather, you'll be hearing a lot from Max Schuster soon. Actually, millions of people already are.
On the day Hurricane Laura made landfall, Max's forecasts on his Denton County Weather website and Facebook page logged more than 3 million views.
A senior in high school, Max says he would love to study meteorology in college, and to deliver TV weather forecasts in the near future. An entrepreneur at heart, he would also like to possibly start his own weather station.
For now, Max provides some of the most accurate and comprehensive 7-day forecasts in North Texas on his popular platforms. As you might imagine, he keeps quite busy, creating these daily forecasts in addition to playing on his high school golf team.
He typically begins working on his forecasts each evening after dinner, taking about 2-3 hours to study weather patterns, create graphics, and shoot and edit video. As a final step, he uploads the forecasts to his website and social media feeds.
Max showed an interest in weather starting at the age of 3, when he and his family were living in New Hampshire.
"We are so proud of him, his passion has been nonstop since a very early age," says Robyn Schuster, Max's mother. "He was accepted into a weather program in the Boston area at the age of 10, which was meant for graduating seniors or young college kids."
Perhaps it was what Max calls the "crazy weather pattern" of New England that first got him interested in meteorology, but his passion for weather has only strengthened since his family moved to Canyon Falls several years ago.
"In New Hampshire in the summer, there was usually stormy weather every few days, with temperatures topping off at around 91. In the winters, we could see snow upwards of 120 inches for the whole season," he says.
Compared to his home state, Max says Texas has much hotter summers and a lot less snow, with the occasional hurricane menacing the coast.
Regardless of where the future takes this promising young meteorologist, his audience will no doubt benefit from some of the most accurate and professional weathercasts anywhere.
Watch a video about Max created by another talented Canyon Falls resident, photojournalist Chris Rusanowsky.