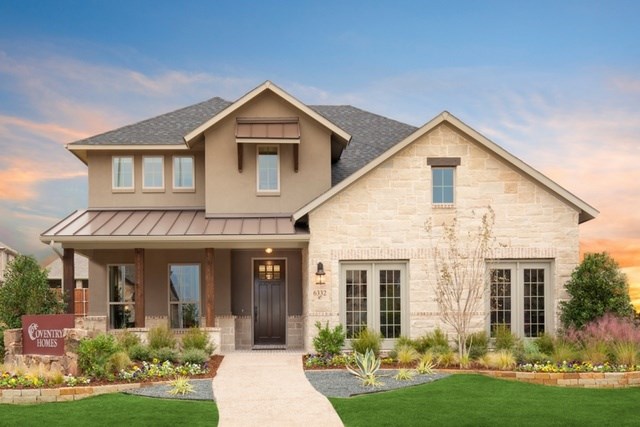 All Canyon Falls builders included in 2017 BUILDER 100 – with 4 in top 10
 All ten of the leading homebuilders in Canyon Falls earned spots on the prestigious 2017 BUILDER 100 list, and four made the top 10.


The BUILDER 100 list is published annually by BUILDER, the official magazine of the National Association of Home Builders. The list ranks builders by their closings in the prior year.
PulteGroup is the highest ranked Canyon Falls builder on the list, coming in at No. 3, with 19,951 closings and $7.6 billion in gross revenue.
CalAtlantic ranks No. 5, with 14,229 closings and $6.3 billion in revenue.
Meritage Homes Corp. finished at No. 8, with 7,355 closings and $3 billion in revenue.
Toll Brothers rounded out the top 10, in 10th place with 6,098 closings and $5.1 billion in revenue.
Beazer Homes USA ranks No. 11 on the list, with 5,649 closings and $1.7 billion in revenue.
All of the builders listed above are publicly traded companies. Each of the four privately held builders in Canyon Falls also made the BUILDER 100 list.


Dallas-based Highland Homes ranks No. 3 among privately held, for-profit builders, with 2,715 closings and $1.1 billion in revenue. Among all builders, Highland ranks No. 21.
Ashton Woods occupies the next spot on the private builder list, coming in at No. 4, with 2,707 closings and $1.1 billion in revenue. Ashton Woods ranks No. 22 among all builders.
The Drees Co. ranks No. 13 among private builders, and No. 32 overall. Drees had 1,615 closings and $721 million in revenue.
MHI-McGuyer Homebuilders, the parent company of Coventry Homes, rounded out the list of Canyon Falls builders on the BUILDER 100. MHI finished at No. 17 among private builders and No. 36 overall. The company had 1,504 closings and $623 in revenue.
Here's a fun fact. As a group, the homebuilders in Canyon Falls closed nearly 62,000 new homes in the United States last year, with gross revenues of more than $27 billion.