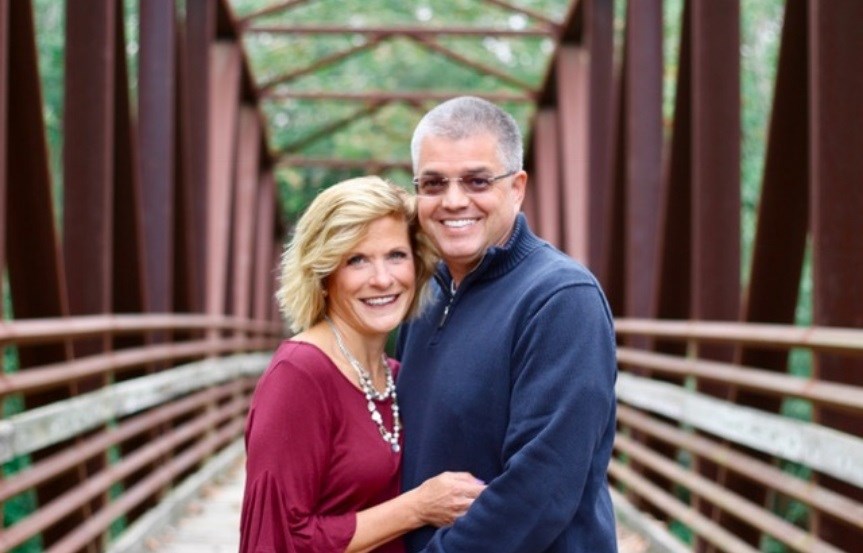 The Zobrists love the natural beauty, social nature of Canyon Falls
With their two daughters off to college, Julie and Steve Zobrist decided it was time to look for a new home. They were starting to feel a little hemmed in around Southlake, where they had lived for the past 17 years, and they wanted to find a new community where they could enjoy a more open feeling.
"We were tired of the way Southlake had become so built up over the last 16 years, since we moved to Texas from Ohio," said Julie. "When we found Canyon Falls, it won us over. Steve and I love to run and walk on the trails multiple times during the week, and we hit the fitness center at the Canyon Falls Club for a change of pace."
They like to take their dogs to the Pooch Park and join fitness classes like Zumba. They've also enjoyed many events at Canyon Falls, with the Fallapalooza ranking as their all-time favorite.
The Zobrists also like spending time at home and enjoying the nature all around them.
"We love our homesite in Knollwood because we only have one direct next door neighbor and we back up to the trail," Julie said. "We enjoy fantastic sunrises and sunsets from our homesite, and we catch glimpses of different forms of wildlife you don't see in other communities, without so much natural open space as Canyon Falls has."
The couple worked with Toll Brothers to build and customize their new home in Canyon Falls. "We really love our open floor plan, and the way we were able to extend our great room, master bedroom and master bath," Julie said.
While the Zobrists enjoy the privacy of having only one neighbor directly next to them, they have totally embraced the social nature of life in Canyon Falls.
"In Knollwood, we feel very fortunate to have some of the most friendly and caring people to call our neighbors," Julie said. "We have already spent more time with our neighbors here in one year that we did in our previous neighborhood in 16 years. We have formed some very special friendships and are very grateful to call this place our home."
Explore new homes at Canyon Falls with our Homefinder, and join happy families like the Zobrists.