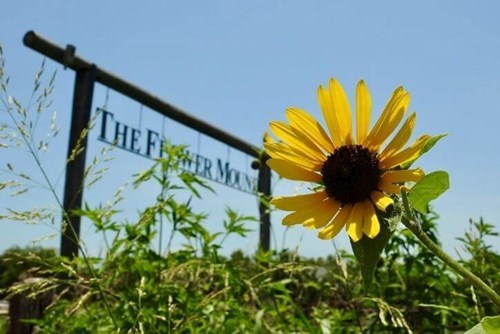 Flower Mound ranked No. 1 Best Place to Live in Texas
Canyon Falls is proud to be part of three great cities, including Flower Mound (as well as Argyle and Northlake), a thriving Metroplex city with a growing number of awards and kudos, including ranking as the No. 1 Best Place to Live in Texas for 2023.
To come up with this ranking, the mortgage lending company Rocket! analyzed 70 Texas cities for 15 key metrics, including crime and unemployment rates, housing costs and median monthly income.
Rocket touted Flower Mound's location, "just a few miles from the world-class Dallas Fort Worth International Airport." It also mentioned nearly 1,000 acres of parkland, with 57 parks, 35 playgrounds and more than 60 miles of trails. One of the newest Flower Mound parks, the 10-acre Canyon Falls Park, is wrapping up development right on the edge of Canyon Falls and will be connected to our community by trails.
"Community is a huge focus in Flower Mound," Rocket continues. "There are year-round events to promote fellowship and friendship, including an arts festival, an Independence Day festival, a 5K run and a veterans' relay." That sounds a lot like our own active neighborly lifestyle here in Canyon Falls, where our lifestyle director plans fun events and activities all year long.
Education is another strong draw for families moving to Flower Mound. "There's a variety of highly rated public, private and charter schools, plus campuses of North Central Texas College and Midwestern State University to choose from in Flower Mound," according to Rocket.
At Canyon Falls, our residents get great educations in two highly rated public school districts, Argyle ISD and Northwest ISD. Canyon Falls is also close to a number of prestigious private schools, including Liberty Christian School.
This is only the latest in a long series of distinctions earned by Flower Mound. Just a couple of top rankings earned by Flower Mound in 2022 include the No. 1 Safest Place in Texas (GoodHire) and the No. 4 Most Livable Small City in the U.S. (SmartAsset).