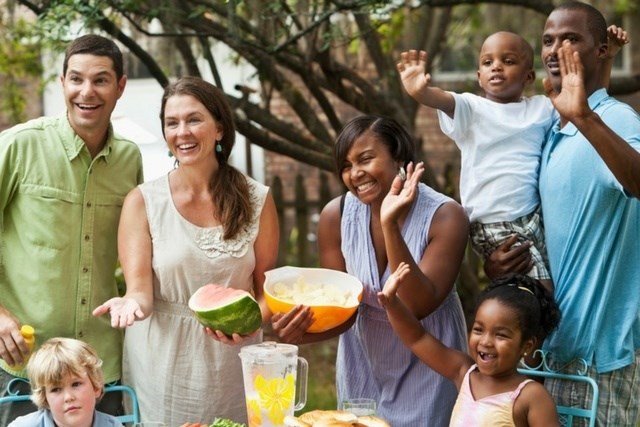 Building the Canyon Falls Community Together
Embrace this opportunity to help shape the community you live in. Get involved at Canyon Falls and help decide the future of your neighborhood.
Start your own club: Whether you're into running, wine, tango or model railroads, Canyon Falls is the perfect place to connect with others who share your passion. The Canyon Falls Lifestyle Director, Tara Spivey, will help you promote your club to the community and build it as Canyon Falls grows.
Introduce friends and family to Canyon Falls while there's still plenty of inventory: Recruit your nearest and dearest to join Canyon Falls and enjoy your own instant community! With Canyon Falls still being built, it's easy to find a house design and price that fits a variety of tastes and budgets. And you're welcome to invite friends and family to community events so they can check out the Canyon Falls lifestyle for themselves.
Bond with other residents while everyone is still new: Canyon Falls has a homeowners' association website and social media accounts just for Canyon Falls residents, including message boards to communicate with other new residents and ways to recommend local businesses and services, such as plumbers, doctors and mechanics. Canyon Falls will also ensure that the Lifestyle Director or the Community Manager is accessible when residents move in to help them connect with their new neighbors.
Help make up the rules: When the board of directors commissions a neighborhood advisory committee, join the committee to have a voice in your community.
Create neighborhood traditions: Become an active part of the Canyon Falls community and lifestyle. Finding common interests, passions and goals with your neighbors could help shape Canyon Falls traditions!