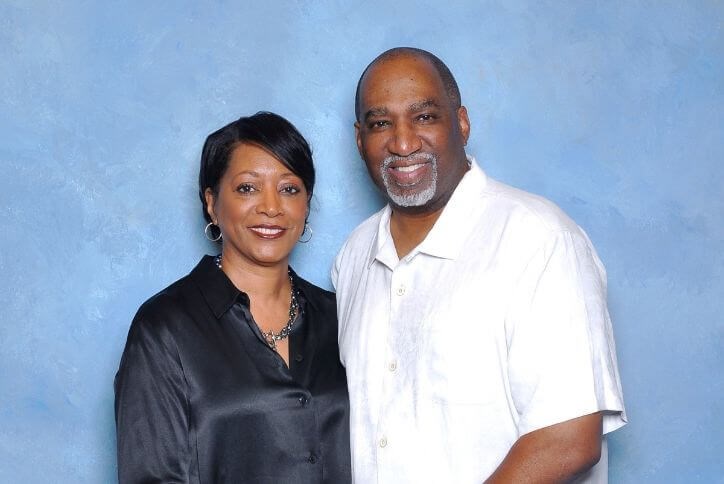 Meet Stephen Ford, our new Canyon Falls HOA resident board member
As the newly elected resident representative member of the Canyon Falls HOA Board of Directors, Stephen Ford says he "enjoys meeting, connecting, and bringing people together to learn more about our needs and to problem-solve to meet our goals."
Stephen has an ideal background for serving on the Canyon Falls HOA board, with years of leadership experience as a technology executive for McKesson Corp., a pharmaceutical distribution company with its headquarters in Irving. He also served for two years on the HOA board of the Houston area community where he lived before relocating to North Texas.
"I am passionate about serving on a board that ensures the effective management of our homes and the community," he says. "As a new member of the Canyon Falls community, I have a vested interest in ensuring we have a strong community image and culture. This also includes maintaining our property values and providing the best possible living experiences for our community."
Stephen and his wife, Prinshell, are relatively new residents of Canyon Falls, moving to North Texas from Houston in 2021 for his job.
The Fords are empty nesters, with four grown children and three grandchildren so far. When they began to look for a new home in the Metroplex, they were drawn to Canyon Falls by the community's natural vibe.
That feeling is enhanced by the more than 400 acres of parks, trails and recreational amenities at Canyon Falls, including the Canyon Falls Club, Pooch Park, Hay Barn, the Graham Branch Creek natural area and more than 14 miles of trails.
"We loved the layout and the master plan for Canyon Falls," Stephen says. "It's far enough away from all the dense development to have a nice open feeling that's a little like being out in the country. At the same time, it's easy to get everywhere. Altogether, it was a pretty compelling case for us to make our new home here."
Read more resident stories from Canyon Falls.