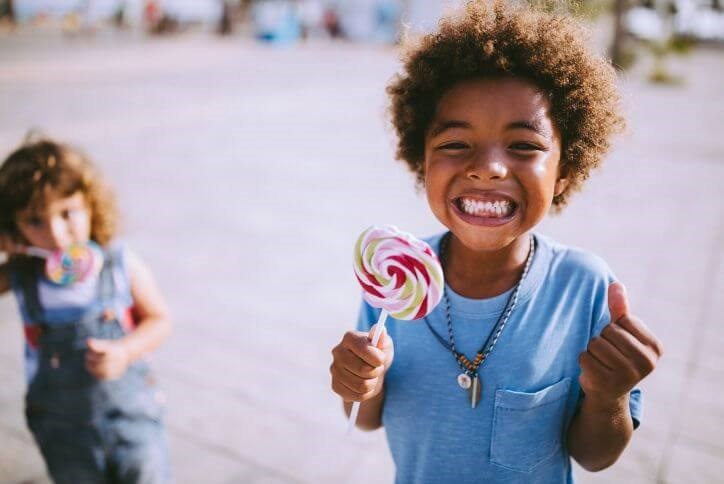 Our ultimate guide for summer fun in Flower Mound, Northlake and other cities near Canyon Falls
At Canyon Falls, we love how our location is close to many of the best attractions and activities you'll find anywhere in the Metroplex, in nearby cities including Flower Mound, Roanoke, Northlake and Grapevine. 
To create our ultimate guide to summer fun, we've rounded up some of our favorite destinations for arts, culture, sports and entertainment, with a focus on keeping cool. If you have a favorite place or activity we haven't included, please tell us about it in the comments!
Quaint dining. Just about 7 miles from Canyon Falls, Roanoke is the official Unique Dining Capital of Texas. Enjoy more than 60 restaurants in Roanoke's historic downtown, serving everything from down-home comfort food to international gourmet cuisine. Roanoke also offers eclectic shops and boutiques, and there's often a special event to enjoy, such as live music concerts and festivals.
Live music. This live music concert series is another reason to enjoy charming downtown Roanoke. From March through September, free live music concerts take place on a beautiful plaza on historic Oak Street, complete with parking, restrooms and picnic areas.
Fast-paced thrills. Canyon Falls is less than 10 miles from Texas Motor Speedway, hosting thrilling IndyCar and NASCAR events all year in a 1,500-acre facility that can accommodate more than 180,000 spectators. Visitors can shop at the Speedway World Gift Shop, enjoy track tours, and dine at Torchy's Tacos. The Speedway Club is a membership amenity offering upscale dining, an exclusive health club and spa, and concierge services.
Floating water park. Flower Mound is situated on the edge of Lake Grapevine, an 8,000-acre lake that offers some of the most refreshing and enjoyable outdoor activities in the Metroplex, including fishing, recreational boating, camping and hiking. A unique feature is the floating water park, offering water slides, an obstacle course, trampolines and more.
Grapevine wineries. You would expect a city named Grapevine to be flowing with wine, and Grapevine's Urban Wine Trail does not disappoint. Grapevine was named for the wild mustang grapes that flourished on the Grape Vine Prairie, and today the city offers 9 award-winning wineries and events such as Grapefest, the largest wine festival in the Southwest. Grapevine also offers seasonal wine trails and wine events throughout the year.
Refreshing resort fun. Opened in 2011, Hawaiian Falls Roanoke continues to take waterparks to a new level of excitement, with attractions including Mega WaterWorld, the largest aquatic play structure in the world, with body slides, dump buckets, a three-line racer and a family raft ride. At Beach Blasters, the world's first multi-tube slide, participants can race to the finish line. Other attractions include Breaker Bay, Hawaiian Halfpipe, Hightide Whirlpool and Rainforest River Adventure. Sharkey's Café offers BBQ, burgers, pizzas, nachos and more.
Gaylord Texan staycation. For a close-to-home staycation, the Gaylord Texan resort in Grapevine offers many luxury amenities, including Paradise Springs, a 10-acre western-themed resort pool and lazy river complex. Paradise Springs has recently expanded with a $5 million Texas-themed water play attraction, offering three winding waterslides, private cabanas, interactive water features, toddler pool and more. The lazy river has a 27-foot waterslide, a zipline, and two horseshoe-shaped hot pools. For 2019, SummerFest at the Gaylord Texan features The Adventures of Peter Pan through Sept. 2, with themed décor, escape rooms, scavenger hunts, dance parties, junior chefs camps and more.
Great golf. One of the best-kept secrets in the Metroplex, The Golf Club at Champions Circle in Fort Worth creates extraordinary golfing experiences at reasonable daily fee rates, with 18 holes that maximize the area's natural creeks, towering oaks and dramatic hillsides. The Champions Grille offers a full bar and grill.
Playtime and crafts. The kids will love Play Street Museum in Flower Mound, where they can imagine being in "The Park," an educational play space with interactive exhibits and activities. Paint & Play events let kids learn about famous artists and then paint their own masterpieces on canvas, building problem-solving skills and creative thinking. Clay Dates invite kids to make their own clay creations. Pottery To Go lets young artists take pottery home to paint, then bring it back to be fired and finished for a forever keepsake.
Adventure for all. Located one mile from the Texas Motor Speedway in Northlake, DFW Adventure Park is a destination for all kinds of amazing adventures, including the largest paintball field in the Southwest. Other outdoor action sports include ziplining, trapshooting, skeet, sporting clays, Survival School, The Great Obstacle Race, laser combat, and a team-building challenge course. They host special events including mud runs, paintball scenarios, paintball tournaments, zombie shoots, and more. The park encompasses more than 170 acres of green space, creek-lined woods, and winding trails.
Trampoline fun. For cool indoor thrills, the Urban Air Adventure Park in Coppell offers a Warrior Obstacle Course, Tubes Playground and Slam Dunk Zone. Battle Beam is a combination of balance beam and sword fighting – with cushy rocks and foamy swords. DropZone lets young gymnasts practice their amazing acrobatics, with a giant inflatable airbag below. There are numerous trampolines on the floors and walls, including one of the longest trampolines in Texas.
Equestrian excitement. Located in Southlake, Marshall Creek Ranch offers some of the most beautiful equestrian trails in Texas, on the shores of Lake Grapevine. There are more than 39 miles of trails to traverse, for all ages and skill levels. Birthday parties are welcome, and summer riding lessons are open to kids ages 7-15.
Learn more about shopping, dining and entertainment options convenient to our great location.