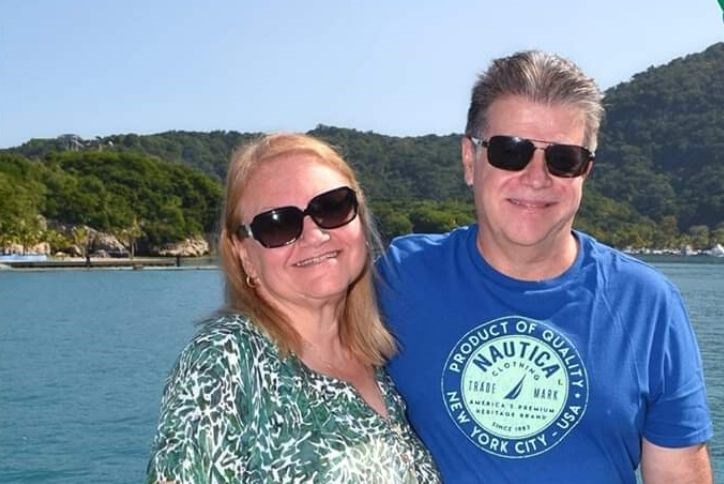 The Canyon Falls Empty Nesters Club is an immediate hit with residents
When Dee and Jeff Garncarz started the new Canyon Falls Empty Nesters Club, they expected no more than 20 people to show up for the first event, dinner at a local Mexican restaurant.
When nearly twice that many people showed up, they knew the new club had struck a chord with many residents who wanted to connect.
As the Empty Nesters Club approached its second event, a Mardi Gras party at the Canyon Falls Club, it had more than 100 members. Some have children who've gone off to college and careers. Others, like Dee and Jeff, don't have kids. And a few still have older teens at home.
"When we moved to Canyon Falls last fall, we thought it was important to reach out and meet our new neighbors," says Dee.  "It turns out that many other residents had the same feeling."
The couple had homes in Illinois and Arizona before they moved to Canyon Falls. Jeff works for a telecommunications company, and had been working remotely from home for years. When the company changed its policy and required employees to work several days a week at its U.S. headquarters in the Dallas area, the couple decided to relocate to North Texas.
For Dee, who grew up in Plano, the move was a homecoming. Jeff, an Illinoisan, has quickly adapted to his new state.
"Jeff loves Texas now as much as I do," says Dee, a psychologist. "He has found that the people here are very friendly and outgoing."
Dee and Jeff visited other communities as they prepared to move, but when they saw Canyon Falls, they knew they had found their new home.
"When we first drove up on FM 1171 (Cross Timbers Road), Canyon Falls looked very beautiful and welcoming," Dee says. "The atmosphere felt very open, like we were out in the country. Since we lived on an acre in Illinois, close to a state park, it was wonderful for us to keep that feeling of living close to nature."
The proximity of Canyon Falls to DFW International Airport, Lake Grapevine and numerous entertainment attractions also appealed to the couple.
"We love to boat, travel, and discover new places, so Canyon Falls checked all of our boxes," Dee says.
They chose a new home by American Legend that was nearly complete, which was ideal because their other homes sold much faster than they had expected. Their residence in Illinois sold in 10 days, and their Arizona home sold in just one day.
Dee and Jeff were delighted that, while their new Canyon Falls home was almost completed when they found it, they still had the opportunity to personalize the kitchen, flooring and other areas with their own upgrades.
"We love to entertain, so we like that this home is very open," Dee says. "When the weather warms up, we want to add an outdoor kitchen on the patio."
As the Empty Nester Club grows, Dee looks forward to holding regular events such as barbecues, pool opening parties, concerts and outings local restaurants. In addition to planned events, some club members have started to reach out to each other to plan brunches and shopping trips.
Canyon Falls residents can see the event calendar for the Empty Nesters Club at the HOA website, www.canyonfallscommunity.com.
Learn more about events and activities at Canyon Falls.