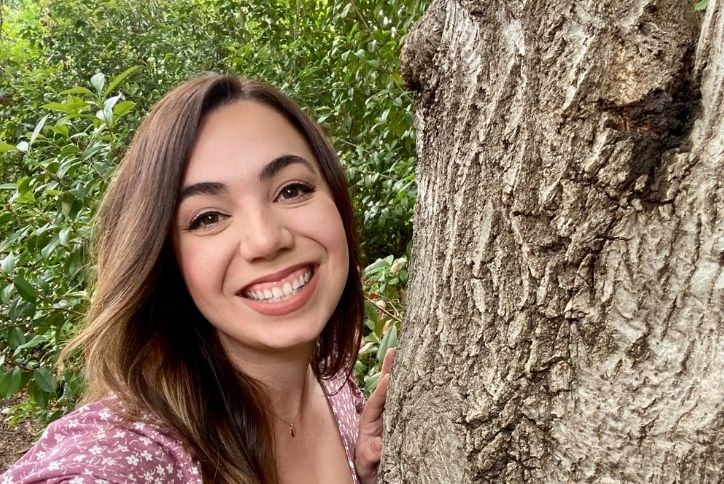 Meet Canyon Falls' new Lifestyle Director, Melissa Rodriguez
In her first days as the new Lifestyle Director for Canyon Falls, Melissa Rodriguez hit the ground running – literally.

"I love being outdoors, and when I saw the incredible trail system at Canyon Falls, I called my youngest sister, Madeline, and said, 'you have to come over and explore these trails with me,'" says Melissa, a Fort Worth native and University of North Texas graduate.
As she begins her new job at Canyon Falls, Melissa is excited about combining her love of nature and her community lifestyle experience to plan a year-round calendar of events for residents of all ages and backgrounds.
"I love creating events that connect people," says Melissa, who has five years of lifestyle director experience in several other North Texas communities. "I've already met so many residents in my first two weeks at Canyon Falls. Everyone has been friendly and excited about the lifestyle events, and that gets me excited. It's easy to see that our residents are eager to socialize and connect with their neighbors, and that's one of the things that makes Canyon Falls a truly different and special place."
Melissa says she's also excited to work in a community with so many completed amenities as Canyon Falls, including the Canyon Falls Club, Hay Barn, Pooch Park and more. She plans to continue the Canyon Falls tradition of events that celebrate nature and help residents learn more about the natural world around them.
"I'm a big lover of nature," she says. "Every year, my youngest sister and I plan a trip somewhere like Zion National Park or Big Bend, and it's wonderful to have so many opportunities to explore nature right here in Canyon Falls."
After graduating from college with a degree in education, Melissa worked for eight years as a teacher and administrator in a North Texas preschool, before getting into community engagement. Thus, she has an especially strong background for planning activities for the youngest Canyon Falls residents, such as the popular Parents of Preschoolers series. From preschoolers to empty nesters, she looks forward to meeting all Canyon Falls residents.
When she's not spending time with her extended family on weekends, or hiking and kayaking across the country with Madeline, Melissa also loves karaoke and trivia. Say "hello" when you see her around Canyon Falls, or most likely, she'll say it first!