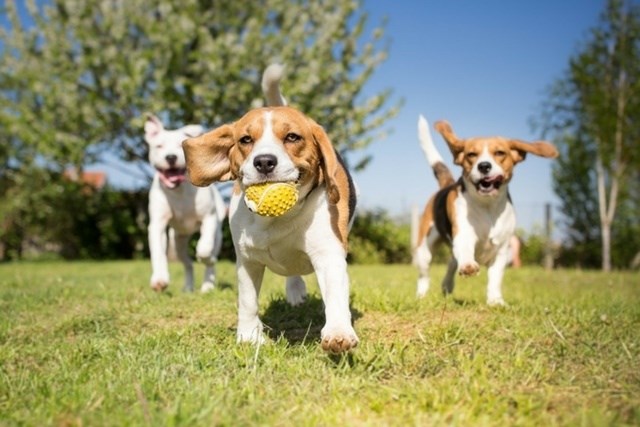 Canyon Falls' Pooch Park celebrates our love of dogs
With miles of trails and a master plan that envisions more than 250 acres of parks and natural open spaces, Canyon Falls has always been a great place for dogs and their families.
Now that the Pooch Park is open, dogs have even more reasons to wag their tails.
This amenity includes the Hay Barn, the Pooch Park has fenced play areas for large and small breeds. Mature shade trees have been preserved throughout the park, along with smooth boulders to sit on.
A historic silo, moved from another part of Canyon Falls and restored, provides a unique landmark for this park.
Dogs and their people are also welcome to enjoy the adjacent Hay Barn and Porch areas, providing indoor and outdoor gathering spaces for community events and just hanging out. Like the silo, the Hay Barn is a historic structure that has been restored to preserve some of the history of this land.
The 200-acre Graham Branch Creek Corridor is another favorite place for dogs and residents to explore. One of the newest landmarks along the creek is a 140-foot bridge that enhances connectivity for all neighborhoods and amenities in Canyon Falls.
Learn more about the active and fun-filled Canyon Falls lifestyle.