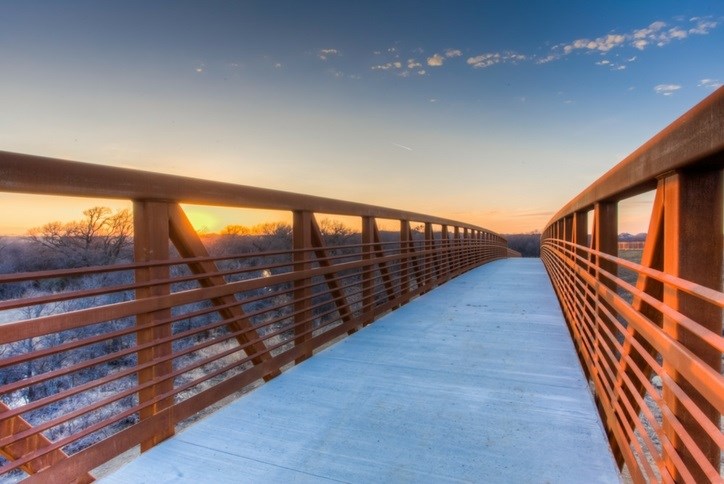 Canyon Falls' beautiful trails
At Canyon Falls, our community-wide trail system is always growing, connecting homes and neighborhoods to amenities such as the Canyon Falls Club, Hay Barn, Pooch Park and Westbridge Park Recreation Center.
Whether they're out jogging, biking, or enjoying one of our special events in partnership with Camp Fire, Canyon Falls residents rate our trails as one of their favorite amenities.
Come visit our newest trails, including our new landmark bridge over Graham Branch Creek.