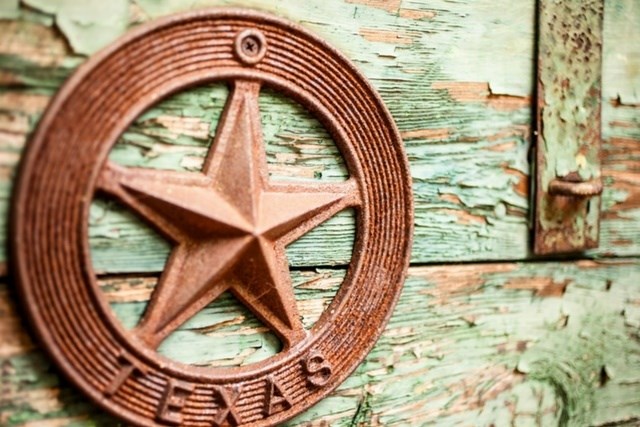 Old-Time Texas Charm at Your Doorstep
Experience the heritage, culture and charm of real Texas in nearby Roanoke and Grapevine. A walk through town is a step back in time amid the well-preserved architecture, including an old courthouse and town square. Old-fashioned Texas pride is alive and well right here!
Roanoke
Officially appointed by the Texas House of Representatives as the "Unique Dining Capital of Texas," Roanoke is less than ten minutes south of Canyon Falls. With a diverse variety of eateries, from Texas BBQ to Thai, historic Oak Street boasts dozens of restaurants, including local favorite the Twisted Root, a family-oriented buffalo burger joint owned by bikers. The old downtown dates back to the 1800s, including mom-and-pop shops and the Silver Spur Saloon, which is now the Roanoke Visitor Center and Museum. Quaint, quiet and safe, Roanoke offers a nostalgic connection to the past and Americana at its best.
Grapevine
The historic town of Grapevine was founded in 1844, before Texas was even part of the United States. Take a stroll around this super-cute town to sample a host of small boutiques and art galleries. Along Main Street, you'll notice a collection of bronze art pieces -- each of which showcases a piece of the town's history -- in the city's public art exhibition, Art Along the Trail. Then check out a glass-blowing demonstration at Vetro Glassblowing Studio & Gallery, or try your hand creating your own painting or pottery at one of the town's studios. Sample wine made from the local wild mustang grapes at one of the wine-tasting rooms around town. Or enjoy a night out at one of Grapevine's live entertainment venues or restaurants. Don't miss these old favorites:
Grapevine Vintage Railroad: The whole family will love this ride on an 1896 steam train. You might even catch a one-hour trip with interactive on-board games focused on dinosaurs or another kid-friendly theme.

The Grapevine Glockenspiel: The clock tower for the Grapevine Convention & Visitors Bureau Headquarters, the Grapevine Glockenspiel is 127 feet above the street and the home of two nine-foot figures known as the Would-Be Train Robbers, who make an appearance every day at noon, 3 PM, 6 PM and 9 P

Texas Star Dinner Theater: Catch a comic murder mystery show and meal at this award-winning Wild West-themed theater.

Palace Arts Center: Built in 1940, this venue features classic films and live music, dance and theater shows in a 1940 Art Deco-style theater.

Nash Farm: With events including a spring fair, a fall festival and First Friday classes on heritage skills like campfire cooking and sewing, this historic 5.2-acre farmstead just blocks from downtown offers a taste of old-school country life all year long.

Farmers Market: Pick up fresh produce and products including beeswax candles and tamales at this outdoor market open from April until October on Thursdays, Fridays and Saturdays, or at the indoor market open daily all year round.