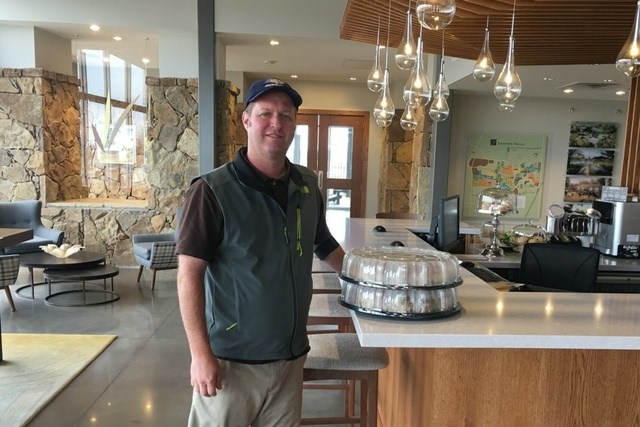 Savor a Tasty Treat from Swirl Bakery
Canyon Falls is partnering with Swirl Bakery Café Takery Catering to celebrate each day with a few special treats. Swirl Bakery will be providing freshly baked breakfast items seven days a week at the Canyon Falls Club.
Chris Norwood, General Manager and Operating Owner at Swirl Bakery, opened Celebrity Bakery with his in-laws, Rod and Donna Downey, and his wife, Melissa Downey Norwood, in 2002. The family re-branded the restaurant as Swirl Bakery Café Takery Catering in 2007. When asked if he ever thought he could bake pies or icing cakes Chris just laughs, but he has truly learned to do it all. His passion for the business and for meeting new customers has helped to establish the excellent service and loyal customer base.
Swirl Bakery offers breakfast, lunch, and fresh meals to-go in their Takery. They also have an in-house bakery and offer outstanding catering. Swirl Bakery is known for its eggs benedict, chicken salads, fresh strawberry cake, custom iced sugar cookies, and take-home casseroles.
Swirl Bakery has been a part of the Flower Mound community for 15 years. As a local, family business invested in their community, they share Newland's goal of giving back to the place they call home. Chris and the rest of Swirl Bakery are excited to get to know the community. Pop into the club Monday through Sunday for a taste of mouth-watering happiness that is Swirl Bakery!