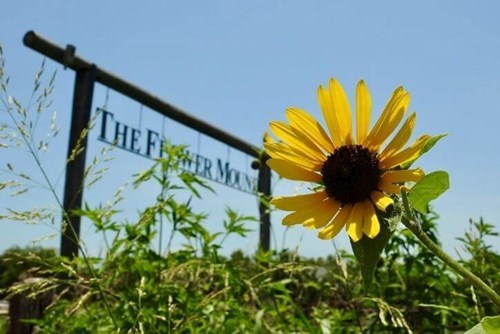 Flower Mound ranks No. 2 nationally among Best Places To Live In America
Canyon Falls is proud to be part of three great cities, including Flower Mound, which just won another prestigious national ranking.
Flower Mound ranks No. 2 nationally on Livability.com's 2023 Best Places to Live in the U.S. list., with a livability score of 872 out of 1,000.
"Flower Mound strikes the perfect balance between natural beauty and big-city living," Livability raves. "With lush parks, top-notch schools and an active community, it's a place where families thrive, professionals flourish and there are plenty of things to do."
Flower Mound ranks highest in the categories of economy, health and safety.
"Beyond the beauty and blooms, there are safe neighborhoods, excellent schools, low property taxes, great medical care and a section of the town that borders Grapevine Lake, all of which contribute to Flower Mound's ranking as one of the best places to live in the U.S.," Livability says.
The only U.S. city ranked higher than Flower Mound is Johns Creek, Georgia, which edged our hometown by a mere five points. Flower Mound ranks No. 1 in Texas and is one of only five Texas locales on the list.
Livability notes the flower-covered natural mound which gives Flower Mound its name. As we've mentioned in our blog, The Flower Mound is a 12-acre historic site open to visitors all year long.
The article also mentions the numerous recreational opportunities available to Flower Mound residents, including 1,000 acres of city parkland, golf courses and waterparks. Canyon Falls residents enjoy even more recreation, with more than 400 acres devoted to parks, trails and recreational amenities such as the Canyon Falls Club, Hay Barn and Pooch Park.
For its rankings, Livability only considers cities with populations between 75,000 and 500,000 because they're "where most Americans create dream careers, build families, launch businesses and lead meaningful lives," the website says.
This is just the latest kudo for Flower Mound, which has also earned bragging rights from Niche as the No. 1 Best Place to Live in Denton County, and from Rocket as the No. 1 Best Place to Live in Texas.
Canyon Falls is also proud to be part of the towns of Argyle and Northlake, and we're served by two highly regarded school districts, Argyle ISD and Northwest ISD.