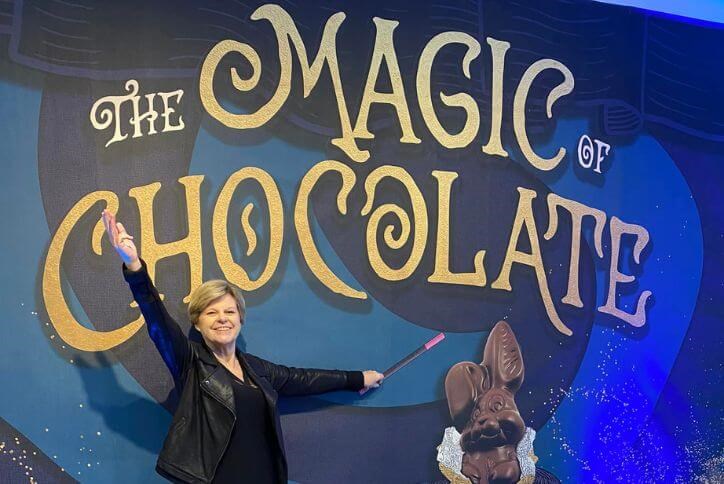 Discover The Touring Chocolatier, a sweet store near Canyon Falls in Northlake
The great location of Canyon Falls puts our residents within just a few minutes of many incredible experiences, from eating out in the "Unique Dining Capital of Texas" (Roanoke) to upscale shopping and dining in Flower Mound, Argyle and Northlake.
One of Northlake's newest stores is The Touring Chocolatier, which opened in late 2021 and made a recent tour stop at Canyon Falls for our Wine & Chocolate Pairing event.
As their name suggests, Touring Chocolatier travels all over North Texas to share gourmet chocolate experiences, and you can also visit their Northlake storefront year-round for delicacies such as handmade truffles, hot cocoa bombs, and craft chocolates you won't find anywhere else in Texas.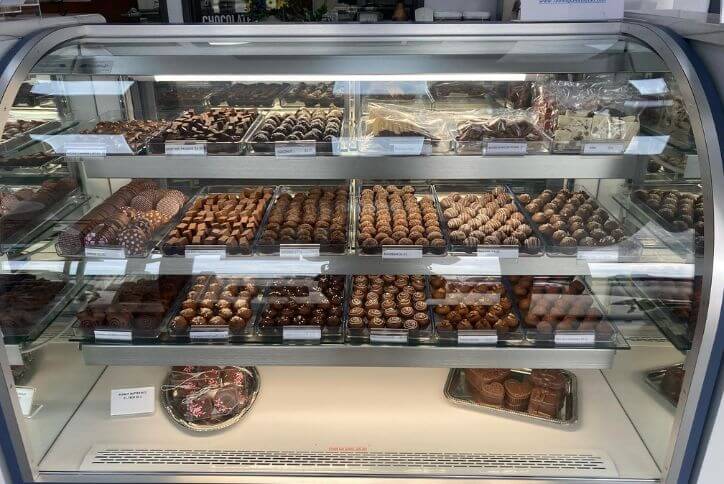 The Touring Chocolatier is owned by Kay Thibodeaux, a Canyon Falls neighbor who moved back to Texas about nine years ago, after living in Minnesota and Wisconsin.
"I hate the snow and cold," says Kay, which sounds about right for someone who loves to travel the world's temperate cacao-growing regions to meet with small farmers and craft chocolate makers.
Kay has loved chocolate since she was a child and has already planned her travels around chocolate adventures. Working for Dove Chocolate Discoveries, the home party division of Dove Chocolates, gave her an appreciation for connecting with people and educating them about the beloved substance.
After a few years of working out of her home and selling at local farmer's markets, Kay decided to open a storefront in 2021, and business has been booming ever since.
Truffles are the store's most popular item, available in more than a dozen flavors such as Bailey's Irish Cream, Sea Salt Caramel and Texas Pecan. 
The busiest season is from October through Valentine's Day, and Kay loves to create special treats for just about every holiday, such as Leprechaun hats for St. Patricks, a full array of Easter specialties, and Mother's Day delicacies with French flavorings such as raspberry.
She also brings in chocolate bars sourced from small cacao farms around the world, and confections such as cherry cordials and Toffee Ettes made by craft candymakers working throughout the United States.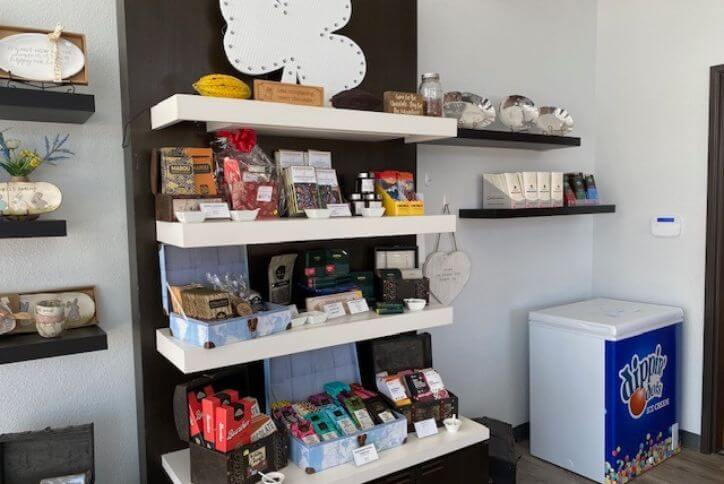 "In most cases, we are the only store in Texas that carries these products. We are very selective," says Kay.
Visit The Touring Chocolatier at 8356 Thompson Rd. and check out their event calendar, where you can see their complete lineup of classes for kids and adults, tasting events and farmers market popups.