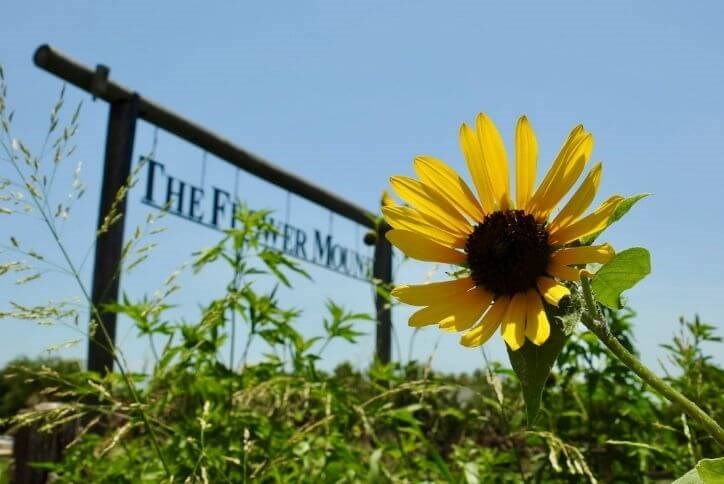 Yes, there is a Flower Mound in Flower Mound
Canyon Falls is proud to be part of the Town of Flower Mound (as well as Argyle and Northlake), and yes, there actually is a Flower Mound in Flower Mound.
Located at 2400 Flower Mound Road, about 11 miles from Canyon Falls' main entrance, The Flower Mound is a 12-acre historic site that is free and open to the public.
This natural landmark rises 50 feet above the surrounding prairie (650 feet above sea level) and is covered with a profusion of wildflowers throughout the year, especially in the spring.
This abundance of blooms inspired pioneers to name this smooth rounded dome as The Flower Mound, and today it's usually called "The Mound." It was a welcome discovery back in the 1840s, providing a much-needed resting area after they fought their way westward through the once-thick prairie brush.
Not too much else is known about the early history of this intriguing natural feature, except that it was formed anywhere from 66 to 144 million years ago, during the Cretaceous Period. Since settlers began arriving, myths have abounded.
One myth holds that The Mound was an ancient burial place for Native Americans, though no human remains were found when archaeologists from Southern Methodist University explored the site. Shards of pottery dating to around 700 A.D. have been excavated, however.
Another myth has it that everything built on The Mound mysteriously blows away. Historic records don't substantiate claims about houses, churches and other structures blowing away over the years, but The Mound is certainly one of the windiest places in town.
One thing that's for certain is we can thank longtime Flower Mound resident Otto Consolvo for his tireless efforts to protect The Mound from development. In 1983, he led a group of residents who succeeded in purchasing the site from a developer and placing it into a permanent land conservancy under the stewardship of The Flower Mound Foundation. In 1984, it was recognized as a State of Texas Historic Site.
Another fun fact is that The Mound was once owned by Edward Marcus, of Neiman-Marcus fame, as part of his Blackmark Farms. Under his ownership, many famous people visited to admire The Mound's beauty, including Lady Bird Johnson, wife of President Lyndon Baines Johnson.
Today, you can visit The Mound and see it in the same natural state as Native Americans and the earliest settlers found it. The Mound has never been plowed for agriculture, a distinction it shares with less than one percent of all prairie lands in Texas. Regular prescribed burns nourish the native wildflowers and grasses which once provided plenty of food for buffalo and antelope.
More than 400 species of flora and fauna thrive on The Mound, including more than 175 species of wildflowers such as Wild Foxglove, Field Pansy, Indian Blanket and Prairie Groundsel. Texas Bluebonnet, though not native to The Mound, are one of its most stunning springtime flowers. All the "big four" major prairie grasses grow on The Mound, including the Big Bluestem (one of the rarest), Little Bluestem, Indiangrass and Switchgrass.
This diversity of plant species supports wildlife including hawks, bluebirds, bobcats, armadillos and many species of moths and butterflies.
The only tree allowed to grow on The Mound is a huge Live Oak tree that provides shade for the table under its branches, making it the perfect spot for a picnic lunch.
The annual Easter Sunrise Service, a non-denominational tradition now in its 48th year, is one of the major annual events at The Mound. Starting at sunrise on Easter morning, it is sponsored by The Summit Club, Women's Club of Flower Mound and The Flower Mound Foundation.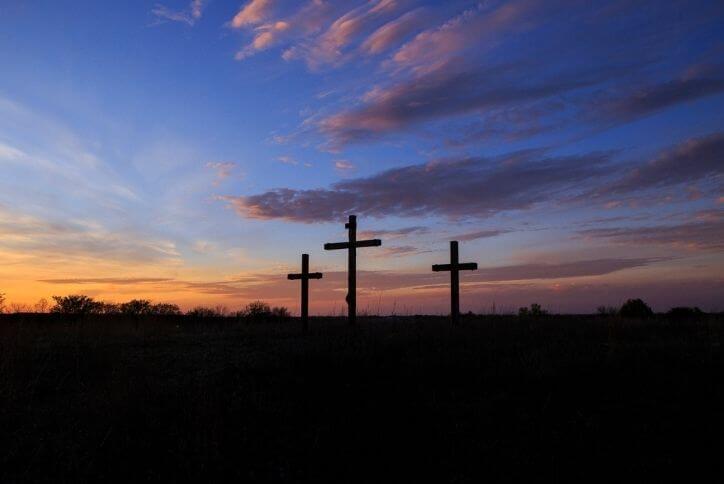 You can support The Flower Mound Foundation by purchasing their 112-page color field guide to The Mound's grasses and flowers for just $10, or by making a donation.
See some more beautiful photos of The Mound at the Foundation's Facebook page.
Photos courtesy of The Flower Mound Foundation.