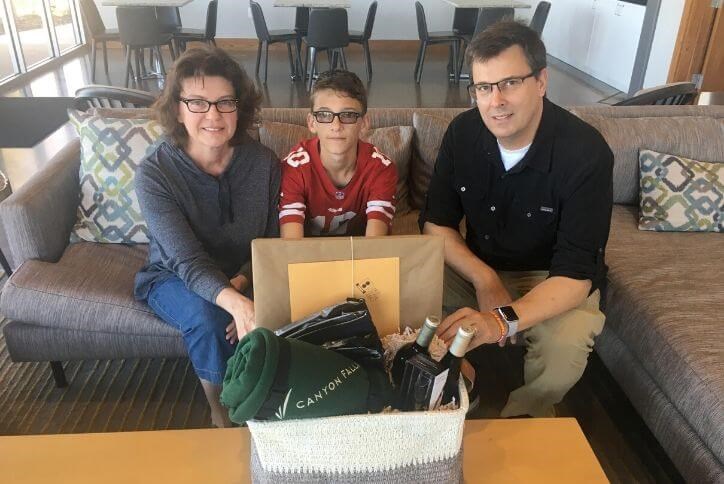 Canyon Falls welcomes our 1,000th family
Relocating from Kansas City, Missouri, Michael and Jennifer McLaughlin looked at many potential new communities in the area, and they chose Canyon Falls.
They liked the fact that Canyon Falls' location is close to Michael's new job at Fidelity Investments' corporate office in Westlake. They researched schools, and decided that the Argyle Independent School District (one of two highly regarded school districts serving Canyon Falls), would be a great choice for their son, Ian, now in the eighth grade. And they thought the community's trails and other amenities would provide a great lifestyle for everyone, including their two Dalmatian mixes, Skye and Blue.
The McLaughlins never dreamed they would be the 1,000th family to move into Canyon Falls since the community opened in 2013. The gift basket they received at the Canyon Falls Club shortly after moving in turned out to be just one more reason to feel good about their decision.
The family's real estate agent, Patsy Smith of Berkshire Hathaway's Southlake office, had recommended Canyon Falls, along with a few other nearby communities.
"Of all the communities we looked at, we liked Canyon Falls the best, and Patsy was also very enthusiastic about it," said Jennifer. "Canyon Falls looked like a very nice, high-end community with a wide range of amenities and a beautiful, mature landscape."
The family wanted to find a new home in Canyon Falls that was ready for quick move-in during the summer, and they found a one-story plan by Drees Custom Homes that checked all of their boxes.
"This home is just the right size for us," Jennifer said. "We love so many things about it, and I especially love the office, because I'm working on finishing my master's degree in library science, so I can seclude myself in the room and study when needed."
Jennifer said that schools were a "huge factor" in choosing their new community, and she is happy to report that Ian is thriving as a new student at Argyle Middle School, located onsite in Canyon Falls.
The family is also enjoying the amenities at Canyon Falls. They take Skye and Blue for long walks every day along the trails, and they have also enjoyed the Pooch Park. Michael works out at the fitness center at the Canyon Falls Club, and both he and Ian have enjoyed the pool at this amenity. As they get more settled in, they look forward to enjoying resident events at Canyon Falls and meeting more of their neighbors.
"We're very excited to welcome the McLaughlins as our 1,000th family, and we look forward to welcoming many more families as Canyon Falls continues to grow," said Julenne Rushing, marketing director for Newland, the developer of Canyon Falls.
In case you're wondering what was in that gift basket, it included a specially framed photo of Canyon Falls' iconic Hay Barn, before its restoration into one of the community's most popular gathering spaces. The photo was taken by Canyon Falls resident Ronnie Sunker, a very talented professional photographer. The gift basket also included a family photo session with Ronnie, to photograph the McLaughlin family in their new Texas home.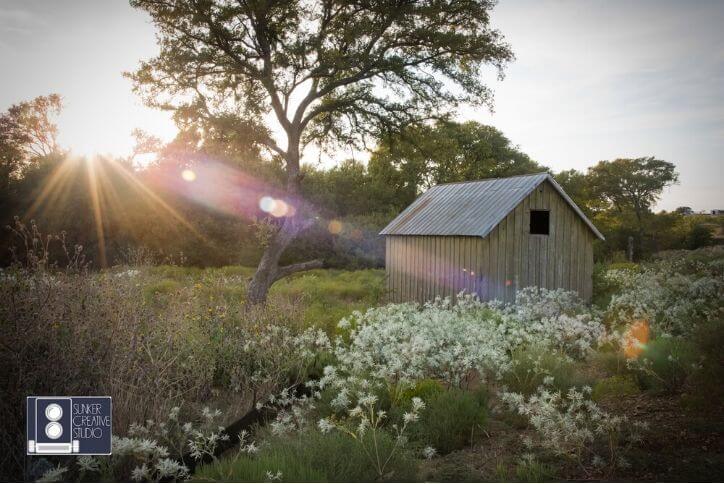 Join the McLaughlin family and more than 999 other families at Canyon Falls by finding your new home, with prices from the high $200,000s to the $700,000s and up.