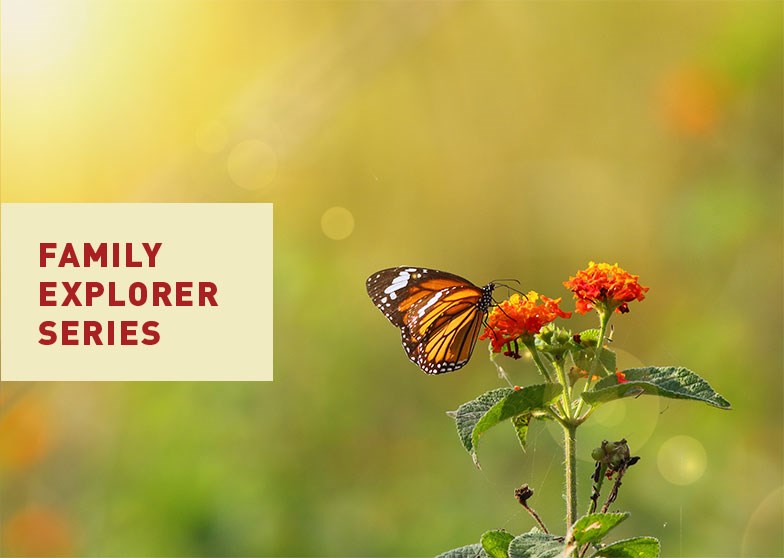 Discover nature with the Fall Explorer Series at Canyon Falls
With more than 250 acres devoted to parks, trails and natural open spaces, Canyon Falls is all about nature. This fall, we're delving deeper into the natural world, with our Fall Explorer Series at The Hay Barn.
All four events are free, and visitors are invited to join Canyon Falls residents. Here's what's coming up:
Sept. 20 – Animal Ambassador Talk. A wildlife expert from the Heard Natural Science Museum & Wildlife Sanctuary will introduce live animals and natural specimens that thrive in our local environment.
Sept. 27 – Critterwoman Safari. An expert safari guide will introduce the audience to a variety of animal ambassadors in an entertaining yet educational manner. Learn more about species including the land Tortoise, Hedgehog and Blue-Tongued Skink.
Oct. 4 – Amazing Monarchs. Learn more about this beautiful, prolific species and their amazing migratory journey through North America at this talk by experts from the Heard Natural Science Museum in McKinney.
Oct. 11 – Raptors of North Texas. There's no better way to learn about birds of prey in North Texas than to meet this in person, at this fascinating presentation by the Blackland Prairie Raptor Center. Meet owls, hawks and falcons, and learn about how they hunt for prey amid the area's woodlands, wetlands and prairies.