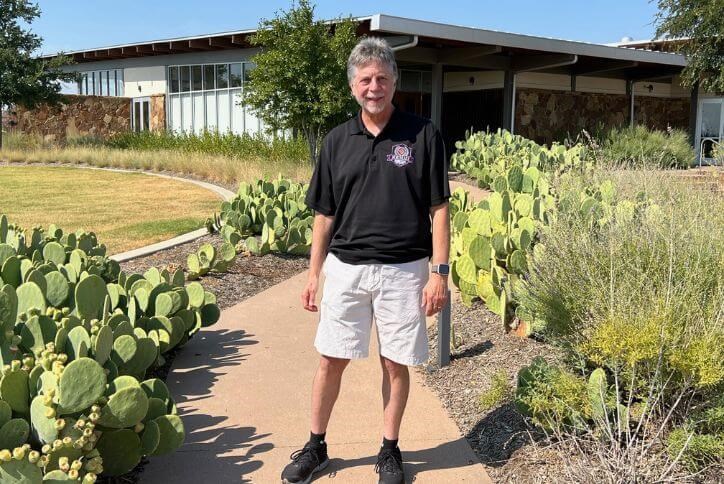 A policeman's son finds connection supporting the Northlake Police Department
The son of a police officer, Canyon Falls resident Richard Limato has always felt a special connection to the law enforcement community.
When he retired and began looking for opportunities to volunteer, he was drawn to the Northlake Citizen Police Academy Alumni Association, or NCPAAA.
It's a long name for a group with a simple purpose: to educate citizens to support and assist the Northlake Police Department (NPD), especially in the areas of community outreach and fundraising.
Northlake CPAAA is just two years old, but it's quickly becoming a visible presence in Canyon Falls and throughout the entire Northlake community. (Canyon Falls is proud to be part of Northlake as well as Argyle and Flower Mound.)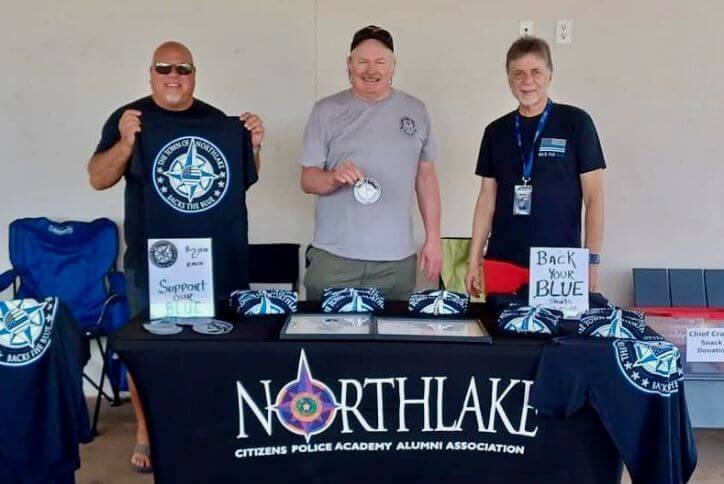 One of the group's successful recent activities was partnering with NPD for Snack Packs for Kids, which collected healthy snacks such as cereal cups, oatmeal packets and applesauce pouches. The donations will be provided to kids who need them to make sure they don't go hungry on weekends.
Richard helped coordinate the Canyon Falls Club as a key drop-off point for donations, working with Canyon Falls HOA manager Jane Holtz to help get the word out to residents. Donations will continue to be accepted through the school year.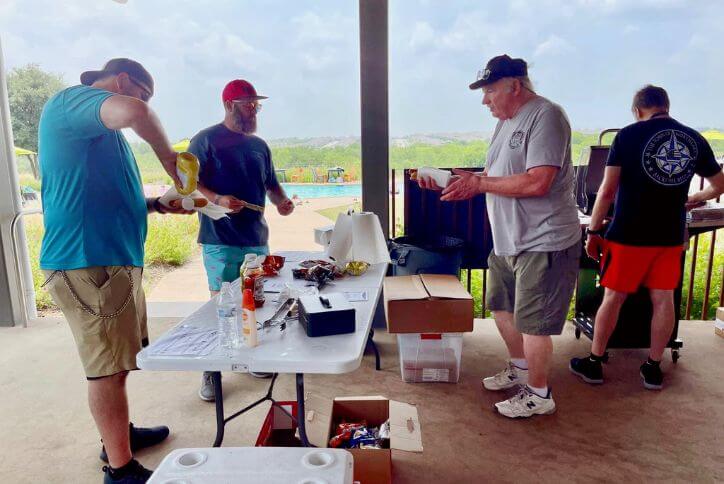 The group also helped coordinate last year's National Night Out program at the Hay Barn. They sold hot dogs and t-shirts as a fundraiser at the Brews for Dudes event at the Canyon Falls Club for Father's Day.
The NCPAAA also helps provide meals for NPD officers working long hours during the holidays, as well as sponsoring and participating in other fundraising events in the Northlake community.
Richard says Northlake CPAAA is always interested in new members. To join, citizens complete a 10-week course offered by NPD that covers traffic operations, accident investigations, patrol tactics and operations, security awareness and other topics. The training also includes riding along with officers on patrol, and visiting key facilities such as the Denton County Jail and dispatch center.  

"Volunteering with the NCPAAA provides me with the opportunity to learn more about NPD and its officers," says Richard, who moved to Canyon Falls in 2016 with his wife, June.
With their two children already grown, the Limatos were downsizing when they chose Canyon Falls, moving from a much larger home in Keller. Richard was still traveling frequently for his employer, Siemens Industry, leaving little time to volunteer in the community.
That all changed when Richard retired from his 44-year career in the electrical industry in 2020. He now has time to volunteer with NCPAAA and enjoys sharing the amenities in Canyon Falls with June, his children and grandson.
"We love events at the Hay Barn, fishing in the ponds, and enjoying the trails and other amenities," he says. "We greatly appreciate the support the Canyon Falls HOA and our fellow residents have shown for us, NPD and NCPAAA."