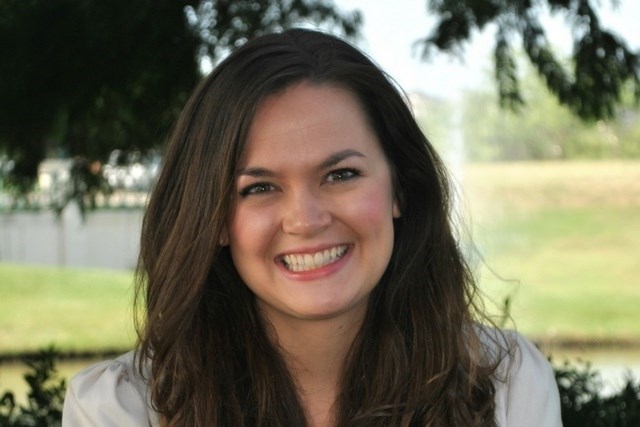 Meet Tara Spivey, the Lifestyle Director for Canyon Falls
Canyon Falls devotes more than 200 acres to parks, trails, natural open spaces, and one-of-a-kind amenities like the Canyon Falls Club.
It's the job – and passion – of Canyon Falls Lifestyle Director Tara Spivey to help residents get the most out of these amenities, and each other.
Since 2014, Tara has been the whirlwind force behind popular Canyon Falls events such as Wine Down Wednesdays, Cookies and Crafts, a Lady Bug Release, and festive celebrations for just about every holiday throughout the year.
Having fun comes naturally to Tara, who helped plan countless social events during her college days at Dallas Baptist University.
Tara recently celebrated her first wedding anniversary, and while she doesn't have children of her own yet, she says she loves working with kids.
"One of the most rewarding things about my job has been seeing babies born in the community. Now they're growing up and starting to come to some of the events, where they're having a great time and making new friends," she says.
Tara also says that family is very important to her. "That's why I love seeing Canyon Falls families come together and have a good time," she says. "My number one goal is for residents to feel comfortable and get to know their neighbors. I want everyone to feel like they're an important part of this awesome community, and that we'll grow together for many years to come."
Tara welcomes Canyon Falls residents to offer their own ideas for events. She also brings several of her own passions to the planning process.
A dog lover and owner of two dogs, Tara makes sure to include events for four-legged family members, such as Yappy Hour at The Club's event lawn and at the future Pooch Park.
An enthusiastic DIYer, she shares her love of crafting, painting and learning new things with residents.
She also loves to explore the Metroplex and bring back new ideas and resources for residents. For example, she discovered an up-and-coming local craft brewery, then invited them to provide tastings at one of the recent Bottoms Up Beer Club parties at Canyon Falls.
If you move to Canyon Falls, it's only a matter of time before you meet Tara – and many of your new neighbors.