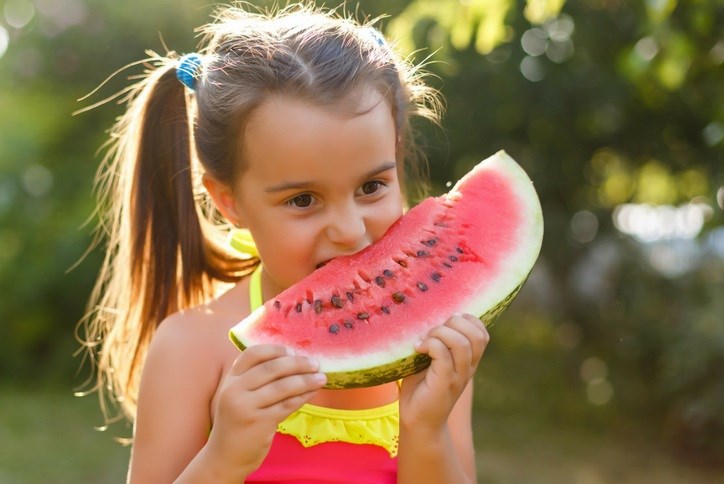 10 ideas for summer fun in Flower Mound, Argyle, Northlake and other places near Canyon Falls
Summer is a fun time of year at Canyon Falls, when our highly regarded schools are on break and amenities like the Canyon Falls Club and Hay Park hum with activity as residents enjoy swimming and special events.
For summer staycations, the immediate area surrounding our convenient location offers so many things to do, it would take many summers to enjoy them all. No need to feel overwhelmed, though. Our Canyon Falls community representatives are local experts, and we asked them to round up 10 of their favorite local activities, with a focus on an emphasis on kids and families. Many are free, while some require admissions.
 July 4 Festivities
Nobody celebrates July 4 with more gusto than North Texas, and Canyon Falls is surrounded by plenty of opportunities to show your patriotism. Flower Mound's Independence Fest 2022 features live music by the Randy Rogers Band, a children's parade, vintage car show, and much more, all capped by a stunning fireworks finale. Roanoke starts a day ahead, with its All American Fireworks & Festival on July 3, featuring live entertainment by Memphis Soul and Vocal Trash, along with carnival games, inflatables and more. Because Roanoke is The Unique Dining Capital of Texas, their festivities focus on food, with all-American vendors, free grilled corn and watermelon and an apple pie eating contest. Also check out July 4 festivities in Grapevine, Southlake and Fort Worth.
Flower Mound Fun
The Town of Flower Mound has a lively event calendar for Summer 2022, with activities including Summer Chalk the Walk Contest on June 4, several Independence Day events on July 4 and Dive-In Movie Night on July 30. It all wraps up with a Labor Day Luau on September 5. Flower Mound's Seniors in Motion program has several events including an Elite Chef Competition on June 23, plus weekly fitness classes. Flower Mound's Summer at the Library includes reading challenges, Pajama Story Time, crafts and more.
Texas Motor Speedway
Just a few miles from Canyon Falls, Texas Motor Speedway offers action-packed events nearly every day of the year. The NASCAR Sprint Cup Series, Nationwide Series, and Camping World Truck Series each run two races a year at the track in addition to an Indy Racing League IndyCar Series race. It is currently the fastest track on the NASCAR circuit, with speeds nearing 200 mph. With a capacity of 191,122 spectators, it dwarfs the next biggest venue in Texas and can fit four Cowboys Stadiums inside. It includes 144 luxury suites, the Lone Star Tower housing offices and condominiums, and a members-only Speedway Club that features a restaurant, fitness center, spa, press box, and the Time Warner Cable Broadcast Center. Go behind the scenes with a No Limits, Texas Track Tour, and drive a NASCAR race car by yourself for the ultimate thrill. Love to camp? Check out their campsites for RVs and tents.
The Unique Dining Capital of Texas
When it's too hot to cook, make any day or night a getaway by visiting the quaint town of Roanoke, the self-proclaimed Unique Dining Capital of Texas. Just a few minutes from Canyon Falls, Roanoke deserves its title, with more than 60 restaurants serving everything from Texas favorites like BBQ and chicken-fried steak, to Italian, Thai, Cajun and more. Roanoke's popular Evening on Oak Street Concert series continues in summer, along with its July 3 Independence Day celebration. On Saturday mornings, Roanoke hosts a lively Farmer's Market. See their 2022 event calendar.
Hawaiian Falls Roanoke
While we're on Roanoke, did you know that its outpost of Hawaiian Falls is one of the best-rated water parks in Texas? Built with family in mind, this Hawaiian-themed water wonderland invites you to play with the kids in the Wave Pool, hang out in the Lazy River as they float by, or watch as they go down their favorite rides like the Pineapple Express. The Mega WaterWorld attraction, the largest aquatic play structure in the world, is equipped with body slides, dump buckets, a three-line racer, and a family raft ride. The Roanoke location boasts Beach Blasters, the world's first multi-tube slide where participants race to the finish line. Lifeguards and EMTs are on site to ensure safety.
Summertime in Grapevine
Grapevine bills itself as the Christmas Capital of Texas, but summer is just as special, with events and activities every day through Labor Day. Summertime in Grapevine includes indoor and outdoor adventures for the entire family, including water parks, the SEA LIFE Grapevine Aquarium, colorful characters on the Grapevine Vintage Railroad, LEGOLAND Discovery Center and Peppa Pig World of Play. Great Wolf Lodge offers the nostalgic fun of summer camp with its Summer Camp-In, and the Grapevine Pioneers Summer Passport will teach you to live like a pioneer at historic Nash Farm.
Southlake Shopping 
Shopping is just for starters at Southlake Town Square, a unique open-air lifestyle shopping district with more than 120 shops and dozens of fine restaurants. Set on 130 acres, amid beautiful water fountains and green spaces, this nationally recognized shopping and entertainment destination is nestled in the heart of Southlake, just a few miles from Canyon Falls. It offers quaint boutiques, couture clothiers, fine jewelers and an upscale Hilton Hotel. If shopping isn't your bag, Southlake is also home to the Bob Jones Nature Center & Preserve, which has more than 20 miles of hiking trails meandering through 758 acres of pristinely preserved Cross Timbers habitat, and neighboring 500-acre Bob Jones Park.
Denton – Hip and Historic
Home to the prestigious University of North Texas as well as Texas Woman's University and North Central Texas College, Denton combines the youthful personality of a college town with the attractions and sophistication of one of the state's most creative cities. Denton's live music scene is recognized as one of the nation's best, with live music nearly every night and music and art festivals almost every month. Take that, Austin. Some of Denton's most popular annual events include the Denton Juneteenth celebration, Make Music Day, Summer Hangout and Denton Comic Art Explosion. From its historic award-winning downtown district to natural attractions like the Clear Creek Natural Heritage Center, Denton offers something for every member of the family.
Lovely Lewisville
Located near the shore of 29,000-acre Lewisville Lake, the city of Lewisville offers everything from water sports and festival, to live music and historical sites. The official "Urban Bass Fishing Capital of Texas," Lewisville Lake has 233 miles of shoreline with a plethora of parks and trails, including 622-acre Lewisville Lake Park. Popular summer events include the Sounds of Lewisville live music series. Old Town Lewisville offers a delightful step back in time to the 1800s, with live performances at two theaters, an urban park with water features and public art, ghost tours, a distillery and winery, vintage shopping and Southern comfort food. See Lewisville's calendar of events.
Fun Fort Worth
It's an easy drive from Canyon Falls to Fort Worth, with attractions including the world-famous Stockyards National Historic District, where brick streets lead to historic buildings filled with museums, restaurants, shops and saloons. Highlights include the twice-daily cattle drive and newly renovated Mule Alley, a collection of iconic stores and restaurants. The Cultural District is home to five world-class museums by renowned architects, in a walkable setting. The vibrant downtown offers Sundance Square Plaza and Bass Performance Hall, with events including the Main Street Fort Worth Arts Festival, Mayfest, Parade of Lights and Rockin' the River.
Learn more about Canyon Falls' location and see what else is near your new home.