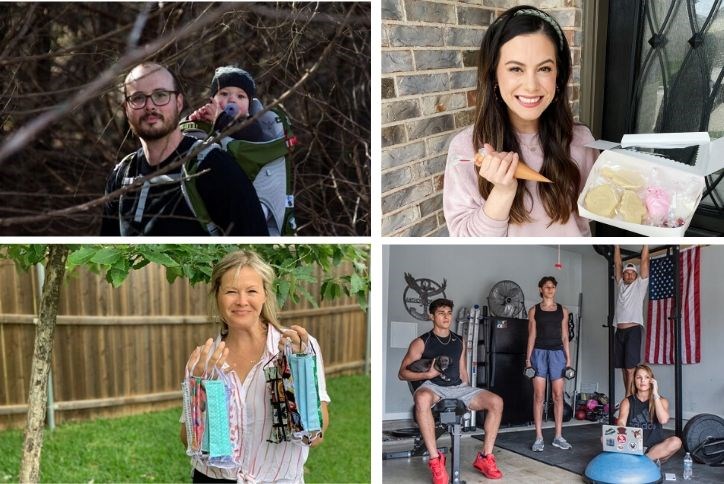 How Canyon Falls has become an even closer community
A quiltmaker donated hundreds of masks to local hospitals. A baker made decorate-it-yourself cookie kits to keep kids active. A photojournalist documented how his neighbors were coping.
Here are three inspiring stories of how Canyon Falls has become an even closer community as residents came together during the pandemic, and how they are maintaining that closeness as Texas reopens.
From quilts to masks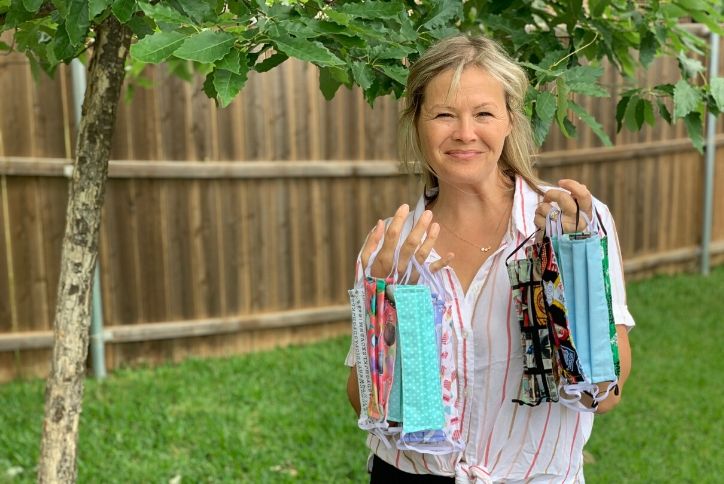 A professional quiltmaker, Canyon Falls resident Angel Anderson has been using her skills to help protect frontline workers.
Angel estimates she has made about 800 face masks recently, and has donated about 300 of them to local hospitals such as Medical City Lewisville and Texas Oncology-Lewisville. She has also donated masks across the country, from Washington State to Virginia, to help relatives and friends who are all healthcare professionals.
Currently, Angel is donating one mask to local frontline workers for every two masks sold. The masks are priced $10 each and available in children's and adult sizes. These washable, reusable masks are made with two layers of high thread count quilter's fabric, meeting the same specifications as surgical masks. 
Angel has also been busy making graduation quilts for local students. Crafted from t-shirts and other memorabilia from the students' first 18 years of life, the quilts have long been one of Angel's most popular creations. Today, they've taken on extra meaning.
"People are looking for something to make graduation extra special this year, and I totally understand. My youngest child, Jake, also just graduated, and there was no walk or prom," she said.
Read more about Angel and find out how to reach her for masks and other handmade items, including her humorous "wash your hands" towels.
Photographing his community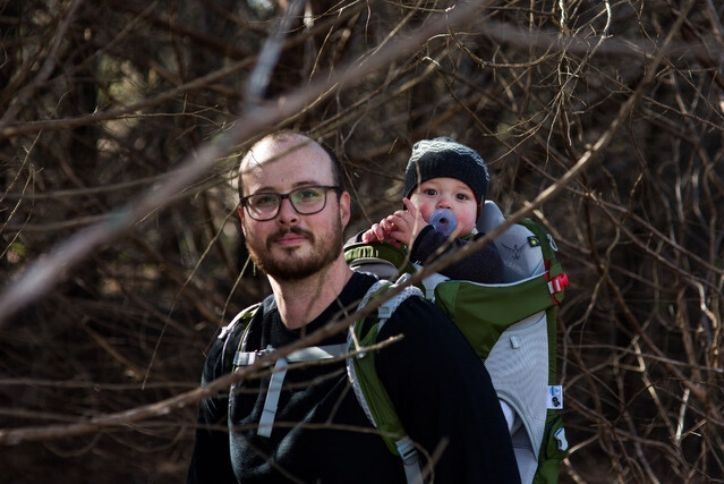 As an international photojournalist, Canyon Falls resident Chris Rusanowsky has traveled the world for high-profile clients including National Geographic, Newsweek and People. His newest project takes place much closer to home. In fact, it's right at home in Canyon Falls, where he has been documenting how his neighbors are responding to COVID-19.
"As COVID-19 spread, I began losing clients. I decided to keep myself busy, and avoid getting anxious and depressed, by finding out how our neighbors were coping," Chris says. "My hope was that we could inspire and uplift each other as a community."
His photo essay, titled "The Pandemic," profiles Canyon Falls families including the Miphouviengs. Both healthcare professionals, they have been "working hard to stop the spread of this virus."
"We have grown closer to God and each other," says the Gutierrez family, even as they describe this as a "scary time," since the father works for the local fire department.
The Lopez family shares, "We have learned to roll with the punches and take every day one at a time."
The Walusko family found humor in their cat destroying two rolls of precious toilet paper, even as the father of the family struggles with job loss.
See all of Chris' photos and read more stories about his Canyon Falls neighbors at our blog.
A nurse who bakes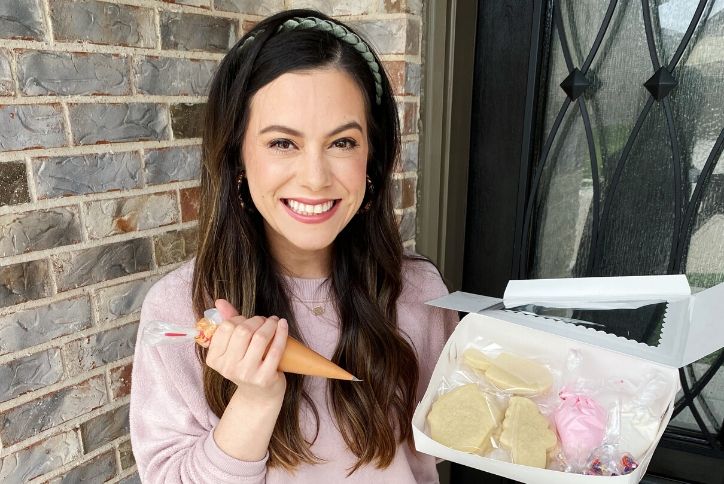 Like many people right now, Canyon Falls resident Sharayah Clementz is doing more baking. Unlike most, Sharayah has turned baking into a thriving side gig, which she plans to continue after she returns to her job as a nurse.
Since spring, Sharayah has offered decorate-it-yourself cookie kits to neighbors, complete with homemade sugar cookies, sprinkles and several colors of scratch-made royal icing.
Though she expects to be called back to work in June, she looks forward to making cookie kits for graduation and Father's Day.
Sharayah has been baking for about seven years, ever since she decided to make her husband, Jared, a multi-layer German Chocolate cake for his birthday.
"I had never baked much before, apart from some baking now and then with my grandmother," she says. "Jared's birthday cake was such a hit, I started making cakes on request for family and friends."
So far, Sharayah has sold all the cookie kits she can make to her neighbors at Canyon Falls, mostly through word-of-mouth and social media.
"Families have loved getting the kids involved in decorating the cookies, and there have also been several couples without kids who have made it a fun date night activity," she says.
Read more about Sharayah and find out how to order her cookie kits.