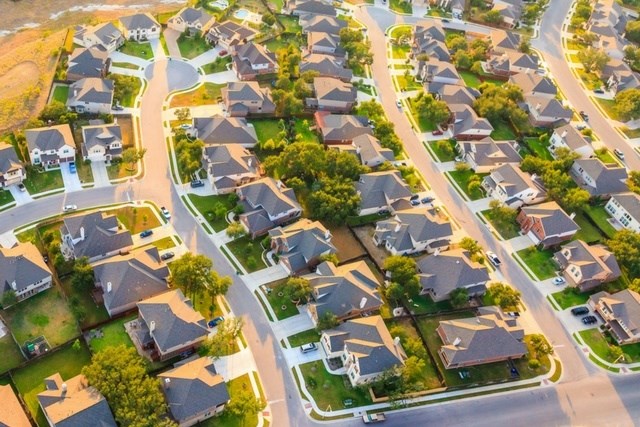 Dallas is No. 1 place to invest in housing in 2017, says study
What's the best city in the U.S. to invest in housing in 2017? Drum roll: it's Dallas, the city projected to have the nation's biggest growth in home prices between now and 2020.
That's according to the "Where To Invest in Housing In 2017" list from Forbes magazine.
Dallas climbed to the No. 1 spot on the list for 2017, after ranking sixth in 2016.
All of the U.S. cities in the top 20 list are projected to have home price growth of at least 17% by 2020.
Dallas has the largest growth projection, with prices expected to increase 31% over the next few years. That means the average Dallas home price, currently $233,000, will increase to just over $300,000 by 2020.
To come up with the list, Forbes worked with Local Market Monitor, a North Carolina-based company that tracks more than 300 U.S. housing markets.
Other solid economic indicators driving Dallas' No. 1 ranking include 6.2% population growth over the past three years, and average annual home price gains of 9%.
"Homes in Dallas are also undervalued compared to historic averages and local income," wrote Forbes.
Bolstering the overall economic vitality of the overall DFW Metroplex, Fort Worth ranks No. 9 on the list. The only other Texas city on the list is San Antonio, coming in at No. 20.
Homebuyers are definitely getting the message that now is a great time to buy a new home in the Dallas area.
At Canyon Falls, homebuilders sold a total of 146 new homes in the first half of 2017, making it the top selling Newland Communities development in Texas. Nationwide, Canyon Falls ranks No. 5 among more than 35 Newland communities for home sales in the first six months of 2017.
RCLCO, a national real estate advisory firm that studies master-planned communities (MPCs), reports that MPCs are winning over an ever-increasing share of homebuyers. That's especially true in Texas, which is typically home to one-third of the nation's top 10 selling communities, the company notes.
How do you tell a true MPC from what RCLCO calls "typical suburban subdivisions"?
RCLCO suggests looking beyond the built environment to see if the developer works to create a strong sense of community and social interaction among residents.
"They foster an environment within which generations can live better in terms of housing and the community environment," RCLCO states in its most recent MPC report. "Although rooted in a vision, the most resilient MPCs have flexible master plans that are environmentally sensitive, market responsive, and nurture the lifestyles of their residents."
Canyon Falls nurtures its residents with a community lifestyle director who plans frequent events such as Wine Down Wednesdays, the Bottoms Up Beer Club, the Spring Music Series, and festive celebrations for just about every holiday.
Most of these events take place at the Canyon Falls Club, where residents enjoy a resort-style swim complex with a big pool and splash pad, a fitness center, event lawn, playground, and a great room for special events and private parties.
Canyon Falls devotes more than 200 acres to recreational amenities and natural open space, much of it along scenic Graham Branch Creek.
With new homes priced from the $270,000s to $600,000s and up, Canyon Falls offers a diverse range of new-home opportunities in the best city in the U.S. to buy a new home. Use our convenient Homefinder tool to see home plans available to build or for quick move-in.