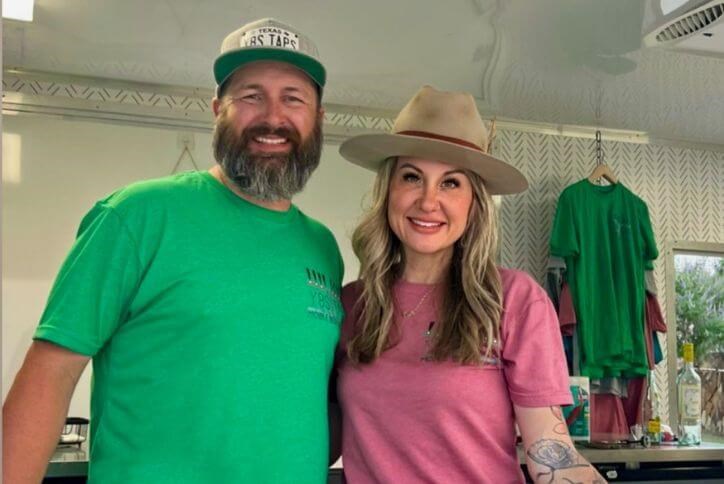 The Yates family of Canyon Falls pours happiness with Y8S Taps, their mobile beer business
Canyon Falls' special events bring residents together to enjoy good times and make new friends all year long.
In the case of Chris and Nikole Yates, a Canyon Falls event inspired their successful new business, Y8S Taps, a mobile beer fridge that serves craft beers and cocktails for groups of up to 300 throughout the Metroplex.
The idea for Y8S Taps was planted when a Canyon Falls event featured Bubble Bus, a mobile bar that slings drinks out of vintage VW buses, a 1955 Pontiac and other eye-catching vehicles.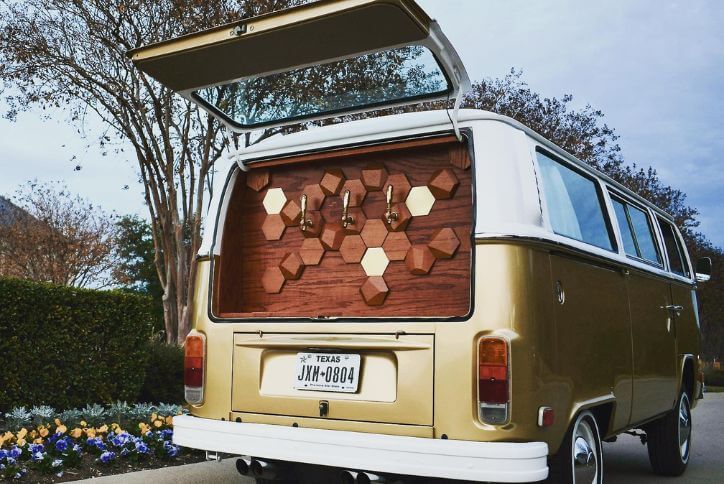 As we lined up with neighbors to get some drinks, Nikole and I kept admiring the old bus," Chris said. "We've always loved to tailgate at games and concerts, so we thought the idea of a mobile bar was really cool."
This was in 2020, about the same time that Chris, who works as a CPA for a Denton company, was beginning to think about starting his own small business. Nikole had already started her own company, Lash Therapy with Nikole, after working as an accountant for nine years.
In October 2022, the idea became reality when the Yates family took delivery of a custom-built 18-foot trailer.
"We dreamed it and built it," says Chris, who admits he preferred "sweet umbrella drinks" before developing a taste for beer.
The company's name, Y8S Taps, is a play on the family name as well as its key feature, an eight-tap kegerator with a separate regulator for each tap. The trailer also has a bar fridge with glass doors.
Chris curates a rotating selection of beers, frequently showcasing local craft breweries such as Soul Fire and False Idol.
Since launching, Y8S Taps has seen a steady increase in bookings for private parties, festivals, tailgates and other events.
They made their Canyon Falls debut at a party at the Pooch Park this spring, and have returned several times, most recently for the Brews for Dudes social on Father's Day weekend.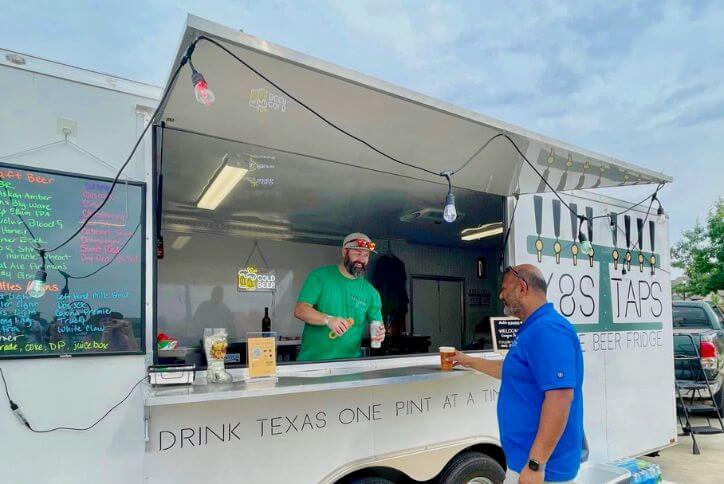 You can often find Y8S Taps at Hilltop Truck Park, which recently opened at 8356 Thompson Rd. in Northlake, about 5 miles from Canyon Falls.  
Y8S Taps is a true family business, with sons Hayden and Hudson often helping out, serving juice boxes, Gatorade and water.
When not working, this active family enjoys the active amenities at Canyon Falls, especially the Pooch Park, since Nikole volunteers and fosters for a local Boxer rescue group. The whole family also enjoys the community's natural surface trail system, which has a trailhead near the Pooch Park.
"The kids get out on the trails almost every day. It's quite a perk to have this right at home," Nikole says.
For more information about Y8S Taps, visit their website.
Meet more neighbors with our Canyon Falls resident stories.
Photos courtesy Y8S Taps and Bubble Bus Co.