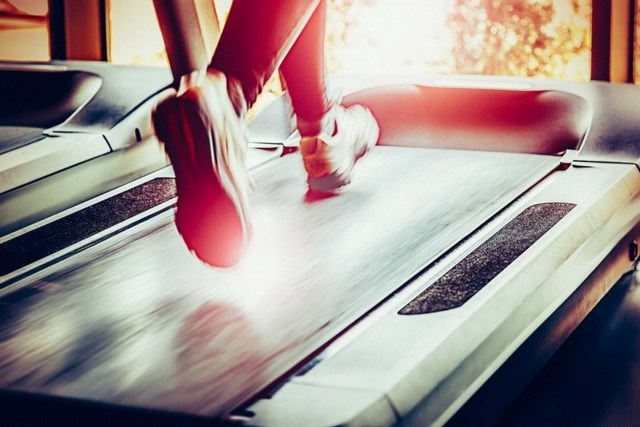 Let's Get Healthy in 2017 at Canyon Falls
Did you resolve to get healthier and more active in 2017? If so, we're going to help you keep those New Year's resolutions. We have two fun workout opportunities for you to take advantage of – right here in Canyon Falls!
Camp Gladiator and Stroller Strides offer great workout classes during the week for our residents.
Katherine Collins of Stroller Strides, a FIT4MOM workout routine, is a certified personal trainer with special pre- and post-natal fitness certification, a chiropractor specializing in pregnancy and pediatrics at Active Family Chiropractic in Argyle, and mom to two daughters. She started out as a participant and is now one of the owners of FIT4MOM. Katherine said, "It was truly a lifesaver to find a group of moms in the same stage of life that wanted to work out, but also plan play dates and moms' nights!"
Stroller Strides classes are offered on Monday mornings at 9:30 a.m. There are currently three instructors with a fourth who is about to be certified. All instructors are certified in pre- and post-natal fitness. 
Classes meet by the lake in the Bluestem neighborhood and then travel on the trails through several Canyon Falls neighborhoods. Catering to all fitness levels, Stroller Strides has expecting moms, six-week post-partum moms, and moms with preschoolers and up. Any stage of motherhood is welcome – with or without a stroller! Throughout the workout, the instructor will offer modifications for those who are just starting back after baby, as well as options for those who have been working out for a while. Stroller Strides' goal is to enable each mom to exercise at the level where she is most comfortable.  
Some great things to bring to your first Stroller Strides class are: water, yoga mat, snacks for your child (if they are old enough), as well as something your child enjoys playing with. Stroller Strides engages the children throughout the workout with songs, bubbles, silly activities...but sometimes they just need something like a book or stickers to help them stay in the stroller for the full hour. 
Canyon Falls residents can sign up for classes at www.flowermound.fit4mom.com. Your first week is always free, so new participants can try it out, ask questions, meet the other moms, and get in a good workout. There are several convenient payment and membership options listed on the website. If you're interested or have questions, you can contact FIT4MOM via email at flowermound@fit4mom.com.   
We're welcoming Camp Gladiator back to Canyon Falls with classes starting in February! Jackie Koon is your Camp Gladiator instructor and personal trainer to help you meet your fitness goals. Jackie has always been passionate about fitness and started out with Camp Gladiator as a camper looking to change up her workout routine. She quickly fell in love with it – the workout, the people, the company – and now she runs several camps during the week throughout Flower Mound, Northlake, Argyle and Roanoke.
Camp Gladiator is perfect for any fitness level. All trainers are certified personal trainers who can modify the workout to match a camper's fitness level. Campers should bring water, a yoga mat and towel to their work out class. Some of Jackie's classes offer child care to keep your little ones entertained so you get in a good workout.