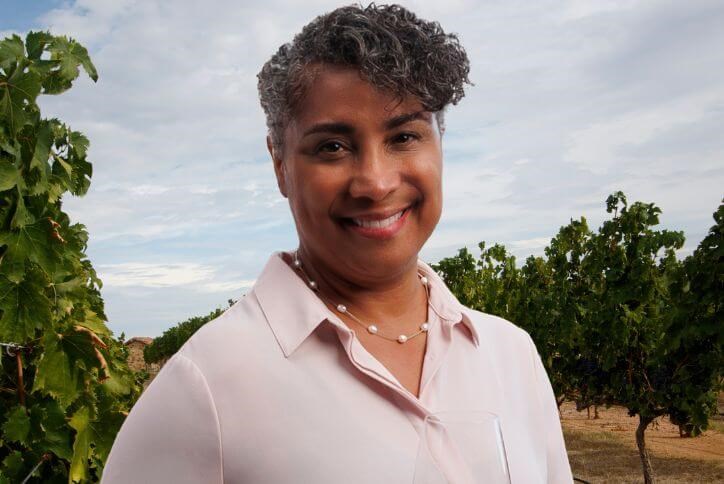 Canyon Falls resident Vi Hill uncorks dream for new wine business
With the launch of her new wine appreciation business, It's Time for Wine, Canyon Falls resident Vi Hill is fulfilling a dream that began more than 20 years ago, when she fell in love with wine on a trip to France's Loire Valley region.
"I was hooked," Vi says. "We had an amazing experience tasting French wines, and I saw how wine can make every meal spectacular. It's a true art form."
It's Time for Wine offers wine tours, social, private and corporate event tastings, consulting and other services for companies, groups and individuals.
The time is right in several way for Vi to forge ahead with a venture she's long dreamed about.
She has earned her Level 2 Award in Wines from the London-based Wine & Spirit Education Trust and plans to complete Level 3 by the end of year.
Vi still works as a senior product manager for Wabtec, a rail transportation company with a North Texas office near Canyon Falls, but she's looking ahead to retiring and devoting herself to her wine business in the not-too-distant future.
Vi and her husband, Tim, are empty-nesters, which led them to move into their newly built home in Canyon Falls last summer. (They are a very entrepreneurial family. Tim is a professional photographer specializing in business headshots, family portraits and events, and he took the photos in this blog.)
Downsizing from a larger home in Southlake, the Hills built a new American Legend home that's just the right size.
"Canyon Falls is so quiet and peaceful, it feels like we're living out in the country, but we're close to everything," Vi says. "We love the amenities and the friendly nature of the community."
Vi and Tim have met many neighbors at Canyon Falls social events, including a recent Wine Down Wednesday social at the Canyon Falls Club, where she led a tasting of Loire Valley wines.
Vi has started working with Lifestyle Director Melissa Rodriguez to host more Wine Down Wednesday socials, with the aim of having at least one per season. Vi also hopes to add a Wine Club to the many resident groups already existing in the community.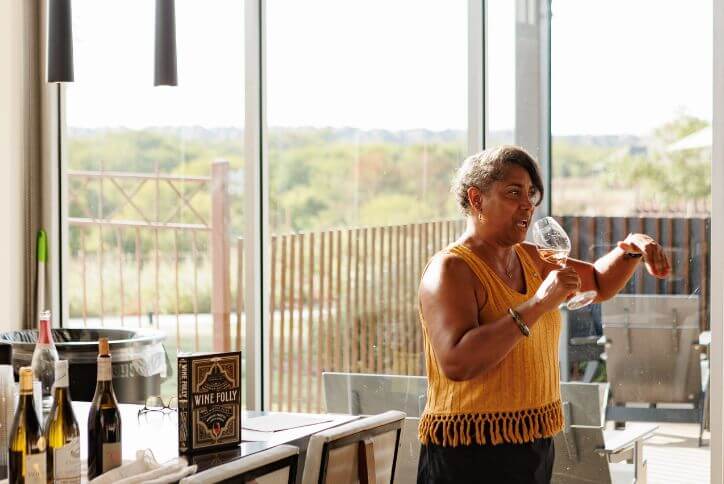 "The Wine Down Wednesdays are a great example of the kinds of events I want to offer to the larger community in the area," Vi says. "I want to use my study and research to help make wine accessible for everyone to enjoy. Even just a little knowledge can help people choose wine with confidence, when a wine store or restaurant wine list can seem pretty intimidating."
Learn more about resident events at Canyon Falls.
Photo courtesy of Tim Hill Photography.