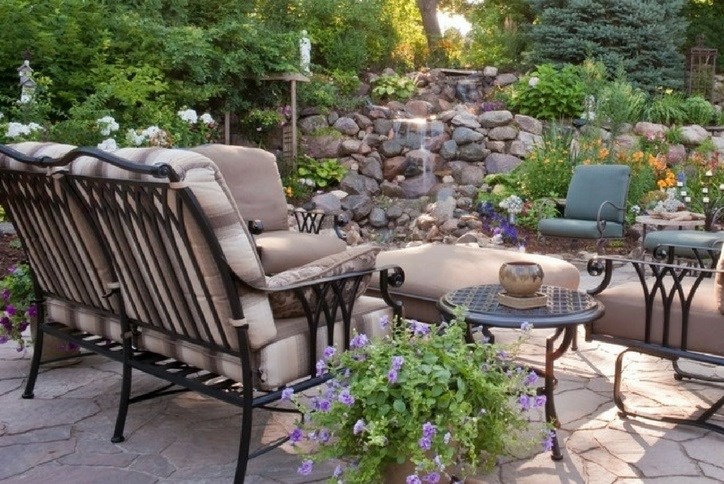 Spring is a perfect time to enjoy outdoor living – see inspiration at Canyon Falls
Spring is the perfect season for enjoying outdoor living, and many of Canyon Falls' beautifully furnished model homes offer creative ideas for creating your own outdoor living space.
Here are just a few highlights of inspiring outdoor living spaces you can see throughout the community.
CalAtlantic's model combines a spacious covered patio with an outdoor kitchen. Making it even more appealing, the patio overlooks a scenic stretch of the greenbelt trail system that meanders throughout Canyon Falls.
Combining conversation and dining areas, the covered patio in Meritage Homes' model is perfect for entertaining.
Toll Brothers' model home is doubly delightful when it comes to outdoor living. The covered patio is spacious enough to easily accommodate a large outdoor dining table. Beyond that, the yard slopes down to reveal another outdoor seating around, centered around a cozy firepit. This area includes one of the stone retaining walls that add privacy and rustic charm to many Canyon Falls homesites.
If you warm up to the idea of a cozy outdoor fireplace, then you'll love the outdoor living area in Coventry's model.
So many options to enjoy outdoor living in Canyon Falls. Which will you choose?