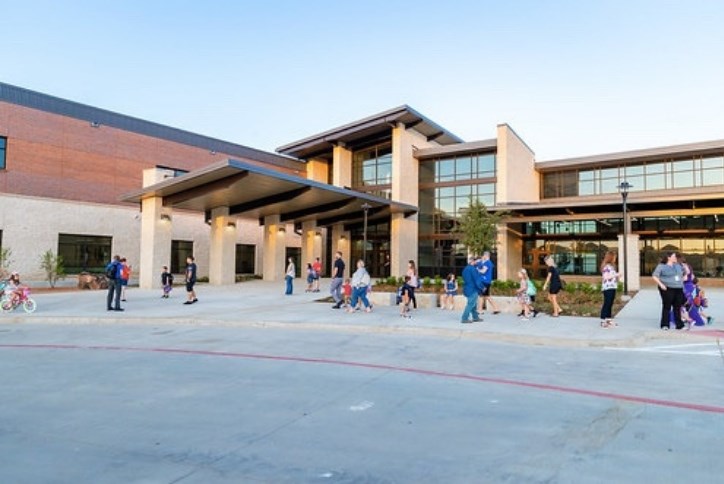 Kids helped design this new school for Canyon Falls
It doesn't have a waterslide, but the new Lance Thompson Elementary School serving Canyon Falls includes many features suggested by students during the design process.
Part of the highly regarded Northwest Independent School District, Lance Thomas Elementary opened in August 2019, in a location about four miles from Canyon Falls' main entrance.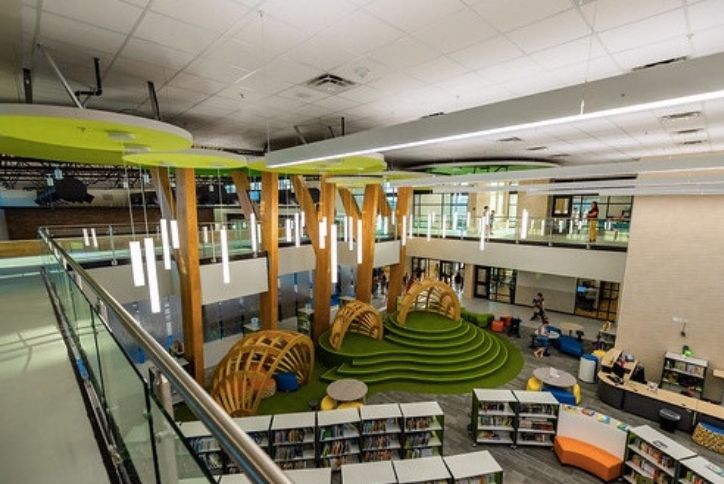 "My niece goes to the school and she loves to tell everybody that she designed the library," says Principal Amy Howell. "Actually, she did. The final design of the school is very close to what the students told us they wanted, except for the waterslide suggested by one little boy."
The fact that students can see their own ideas come to life in the new building has already sparked a strong feeling of ownership throughout the student body, said Howell, whose two sons also attend the school.
"I can't tell you how many times I've already heard students say that this the most beautiful school ever," she said.  "That kind of pride is precious."
Some of the features suggested by students include the Lion Laboratory, a Makerspace area in the Learning Commons, where kids of all grade levels can learn about STEAM (Science, Technology, Engineering, the Arts and Math) in a light-filled, collaborative atmosphere.
Each grade level has its own collaborative space, with moveable walls and furniture on wheels, making it easy to accommodate different activities and different sizes of groups. Each collaborative area opens to an outdoor patio that has enough space for the entire grade level. 
Learning staircases offer more collaborative learning areas in the two-story building, which is a brand-new prototype design that will be used for future schools in Northwest ISD.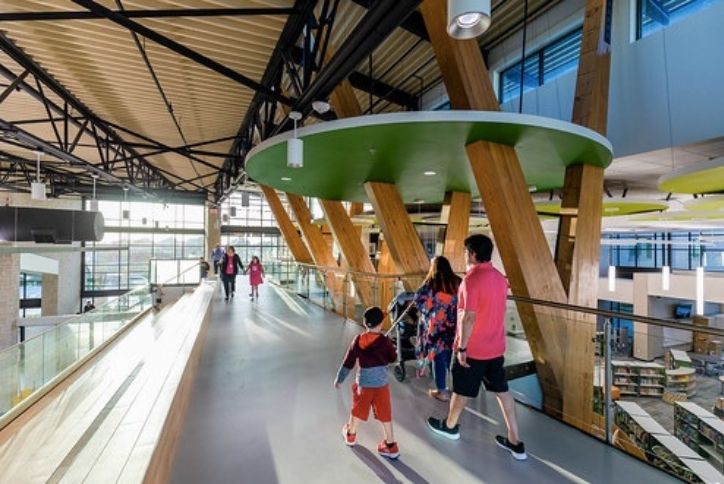 Howell said the staff will focus on building independent, individualized learning plans for students, helping them to solve problems on their own, while also engaging in collaborative activities.
One thing Principal Howell is most excited about is the number of Northwest ISD diplomas among the school staff. 
"Seven of our staff members, including myself, are Northwest ISD graduates," she says. "I'm very proud of our Northwest ISD alumni now teaching at Lance Thompson. It shows how our district produces very successful, high-quality graduates who are eager to come to back and teach the next generations."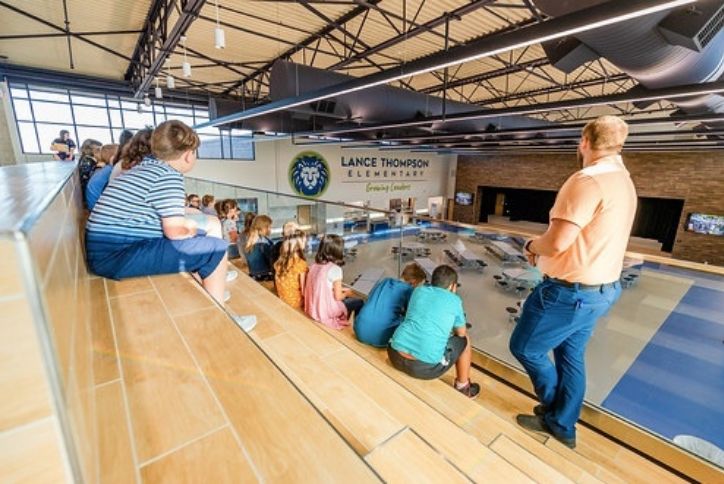 Designed for 850 students, Lance Thompson opened with an inaugural class of 350, providing plenty of room to grow.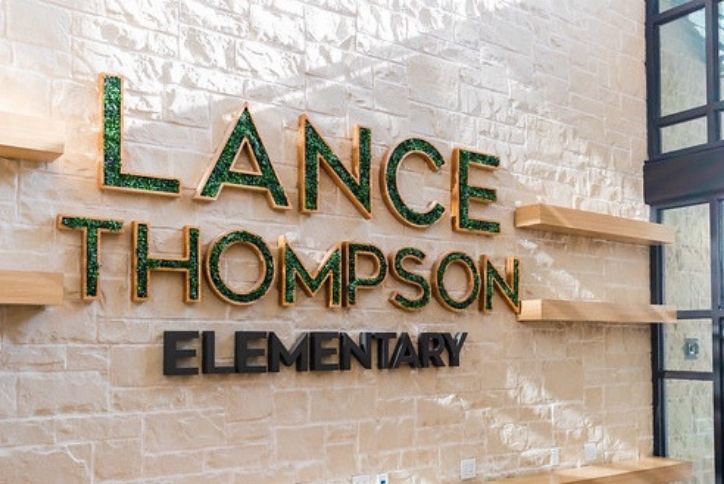 The school is named for Lance Thompson, a young Northwest ISD resident who was born in 1981 and passed away suddenly in 1987. His father, Roger Thompson, was a rancher in the Justin area for many years, and a Northwest ISD school board member from 1989 to 2001. Lance's mother, Sharla Stockard, retired from Northwest ISD as the district's student data services coordinator. The family donated the land for the school, which is located at 821 Hawks Way in Argyle.
Lance Thompson Elementary is one of two new schools opened in August 2019 to serve students living in Canyon Falls. The other new school, Argyle West Elementary, is part of the highly acclaimed Argyle Independent School District, which also serves Canyon Falls.
Learn more about all of the exceptional public and private schools serving Canyon Falls students at all grade levels.