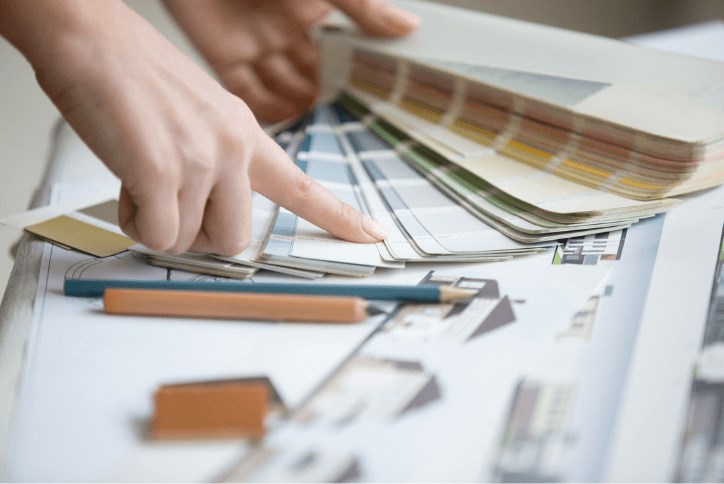 Colors of the Year showcase 2018 design trends
Several leading paint companies have chosen their Colors of the Year for 2018, and their selections offer some trendy advice for anyone who's thinking about decorating.
Whether you're picking out paint for your new home, or freshening up your existing home to sell, or both, check out these colors from leading companies such as Pantone and Sherwin Williams. 
Some of these colors are decidedly bold, so if you don't feel like painting an entire room in them, consider them as inspiration for small pops of color for accents and accessories.
Ultra Violet – Pantone's 2018 Color of the Year is always the most anticipated and the most influential. This provocative shade of purple is described as complex and intuitive. It suggests the mysteries of the cosmos, the intrigue of what lies ahead, and the discoveries beyond where we are  now, according to Pantone.
Oceanside – Sherwin William describes its Color of the Year as "a collision of rich blue with jewel-toned green, a color that is both accessible and elusive."
Caliente – Benjamin Moore's color choice is a vibrant and charismatic shade of red. "Caliente is the signature color of a modern architectural masterpiece," the company states.
In the Moment – In contrast to some of the bolder selections, Behr has chosen this relaxing shade of spruce blue as its 2018 Color of the Year. "This comforting color evokes a sense of sanctuary and relaxation amid our busy, always-on lives," Behr says.
The beautifully decorated model homes in Canyon Falls are filled with inspiring design ideas. Take photo tours of our model homes, and visit us when you can!