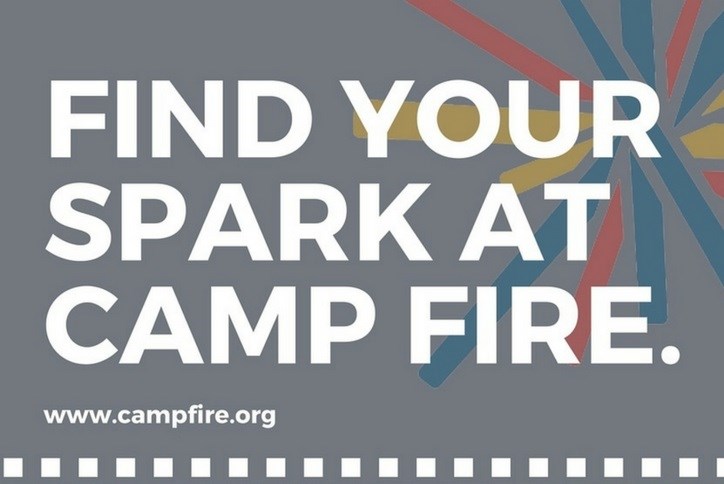 For the kids: Canyon Falls partners with Camp Fire Lone Star
Canyon Falls has a new partnership with Camp Fire Lone Star, the Dallas area council of Camp Fire, a national nonprofit group devoted to helping kids and teens build life-changing leadership skills.
The partnership got off to an immediate start in the first week of 2018, when Camp Fire held a five-day Winter Break Day Camp at the Canyon Falls Club.
"This year, our school districts' holiday schedules had students returning to school in the second week in January," said Julenne Rushing, marketing director for Canyon Falls. "Working with Camp Fire Lone Star, we were able to quickly step in and plan this day camp, so parents could return to work and know their kids were enjoying an enriching and social experience. That's the kind of benefit we hope to offer throughout year through our partnership with Camp Fire."
The Winter Break Camp had a theme of "Winter Wonderland," and young Canyon Falls residents learned about winter seasons and customs in countries throughout the world. Activities included building igloos and snowmen.
"We strive to make sure that our activities offer learning opportunities along with hands-on fun," said Sheri Hemby, program executive for Camp Fire Lone Star.
Hemby said that Camp Fire Lone Star's partnership with Canyon Falls marks the first time that any chapter of the national organization has partnered with a master-planned community.
"We hope that Canyon Falls will be a model for bringing our programs to kids and teens across the nation," she said. "At Canyon Falls, we're excited about planning a wide range of activities throughout the year, for kids as well as families."
For example, a Family Camp Out event is planned for May.
Hemby said that some Camp Fire activities in Canyon Falls will be free, while others will involve a modest fee paid by parents.
Camp Fire has been an innovative leader in youth development since it was founded in 1910. Now active in 25 states and the District of Columbia, Camp Fire offers programs built on its research-based Thrive(ology) framework, which helps kids discover sparks, gain self-confidence and learning life-changing skills to thrive now.