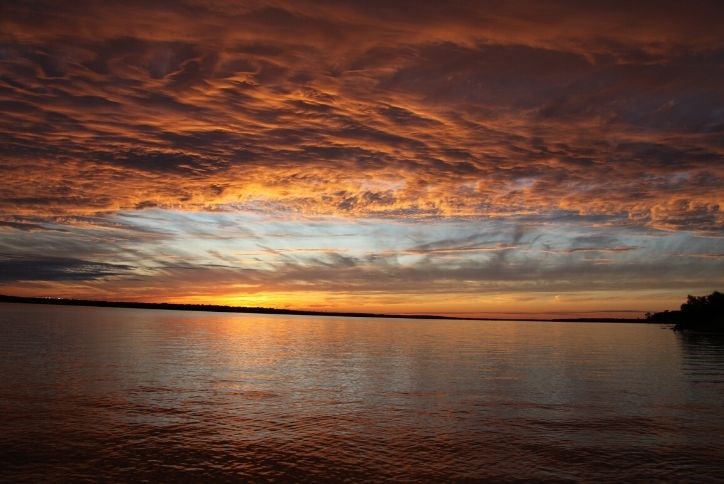 Northlake, Westlake, Southlake – what's with all the "lake" cities around Canyon Falls?
Northlake is one of three thriving cities that Canyon Falls is proud to be part of, along with Flower Mound and Argyle.
Newcomers to North Texas may also notice that, along with Northlake, the cities of Southlake and Westlake are also nearby. What's the deal with all these "lake" cities? Are they related somehow? And how can you tell them apart?
In this short blog, we'll offer some easy tips for telling Northlake from Westlake from Southlake. And right off the bat: No, there's not an Eastlake.
The lake that started it all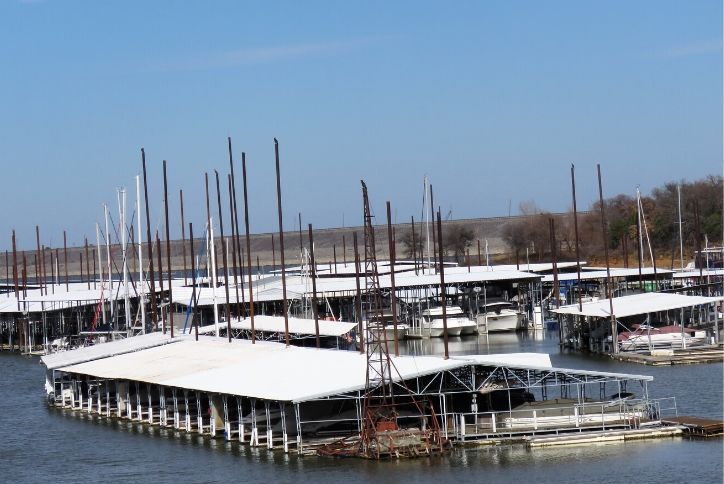 Lake Grapevine, sometimes also called Grapevine Lake, is the 8,000-acre reason why all of these cities have "lake" in their names.
Less than 13 miles from the Canyon Falls Welcome Center, Lake Grapevine is a haven for boating, fishing, camping, hiking, biking, and many other recreational activities. Lake Grapevine is fed by Denton Creek, which is fed by Graham Branch Creek, which runs through Canyon Falls and is the site of a beautiful nature preserve with new natural-surface trails.
The names of Northlake, Westlake and Southlake do actually correspond to their locations around the western side of Lake Grapevine (which, by the way, is named for the adjacent city of Grapevine, which is turn is named for the wild grapes that grew in the area).
Northlake
Part of Canyon Falls' 1,200-acre master plan is actually within Northlake, which is three miles from Alliance Airport and 10 miles from downtown Denton. Northlake is also 17 miles from DFW Airport, 20 miles from downtown Fort Worth, and 35 miles from downtown Dallas.
Incorporated in 1960, Northlake is a relative newbie among Texas cities. Northlake was founded by a group of ranchers concerned that their land would be absorbed by adjacent cities such as Denton or Fort Worth. To avoid being annexed, they created their own city as a preemptive move to protect the rural character of their land.
At first, Northlake grew very slowly, reaching a population of just 20 in the 1970 census. By 2019, the population had grown to an estimated 4,140 citizens.
Northlake continues to grow, thanks to its prime location near Alliance and other major business destinations, but its small-town character is still very much intact.
Northlake is served by the highly regarded Northwest Independent School District. About half of Canyon Falls is located in Northwest ISD, while the other half is located in the equally desirable Argyle ISD. Click here to view Canyon Falls homebuilders by school district.
Unique claim to fame: The Northwest ISD Outdoor Learning Center is dedicated to being a globally recognized facility where all learners can become lifelong environmental stewards as they experience facilities such as the Fossil Pit, Creek Pavilion and Amphitheater. While it's only open for Northwest ISD students and official school activities, it's great to know that this incredible resource exists for our young learners.
Westlake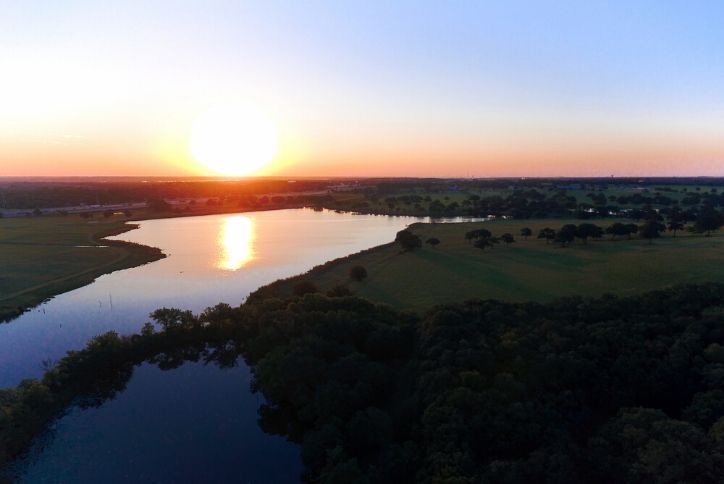 First settled in 1847, the land that is now Westlake was later a working ranch, the 2,000-acre Circle T Ranch. When the land was incorporated in the late 1950s, the name of Southlake was already taken, so the ranchers settled on the name of Westlake for their new town. 
Westlake is located 12 miles from DFW Airport, 7 miles from Alliance Airport, and about 7 miles from Canyon Falls.
In recent years, Westlake has become a thriving financial services hub with more than 13,000 employees. Major employers include Charles Schwab, which began moving employees into its new Westlake headquarters complex in early 2020. This complex is planned for ultimately up to 1.2 million square feet of office and amenity space.
Other major Westlake employers include Deloitte University, Fidelity Investments and Mercedes-Benz Financial Services. Read the latest on Westlake's growing financial services industry at our blog.
Unique claim to fame: Maintained by the Town of Westlake, Glenwyck Park is a 13.5-acre green space with groves of large oak and pecan trees, a running brook, three rustic bridges and a walking path. It is open from dawn until dusk.
Southlake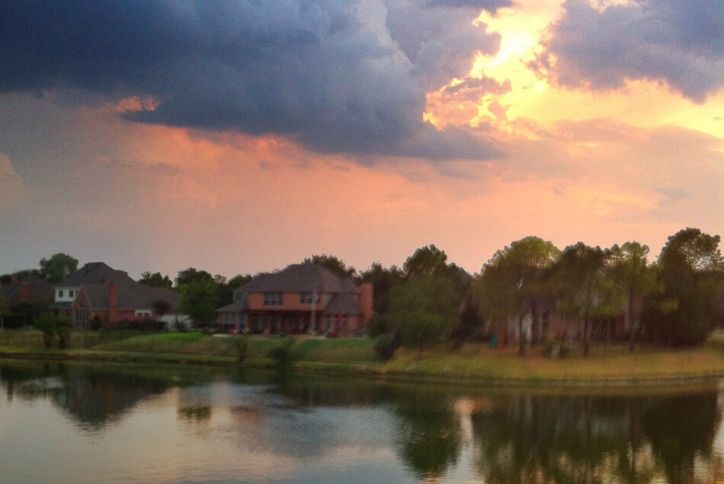 Southlake was incorporated in 1956, four years after the construction of Lake Grapevine was completed. It is located mostly in Tarrant County, with minor areas in Denton County. Downtown Southlake is about 13.5 miles from Canyon Falls, and a little over 7 miles from DFW Airport.
Mainly a residential city, Southlake has two big attractions: Southlake Town Square and major employers such as Sabre Holdings and TD Ameritrade.
Southlake Town Square is an open-air lifestyle shopping district with more than 120 shops, dozens of restaurants. This upscale 130-acre district includes a theater, beautiful fountains and green spaces. It stays lively with a year-round calendar of music and events, including Oktoberfest and Art in the Square.
A growing number of people are working in Southlake, with major employers including Sabre Holdings, a travel technology company with about 3,000 employees, and financial services giant TD Ameritrade, with about 2,000 employees.
Unique claim to fame: the Bob Jones Nature Center & Preserve protects more than 700 acres of native Cross Timbers habitat. It has more than 20 miles of hiking trails, along with an interpretive nature center and programs for citizens of all ages.
Learn more about how our Canyon Falls location puts residents within easy reach of employers, shopping, dining, sports, entertainment and more in one of the most dynamic areas of the DFW Metroplex.