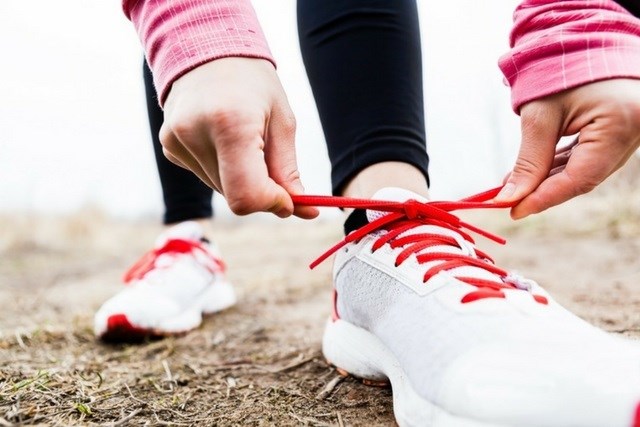 6 great ways to get fit at Canyon Falls
With more than 250 acres devoted to parks, trails and recreational amenities like the Canyon Falls Club, Canyon Falls offers residents many ways to keep fit, whether it's in a group with neighbors, running with Fido, or going solo on the treadmill. Here are 6 great ways to keep active and healthy at Canyon Falls.
Zumba. Zumba classes are a regular resident activity at Canyon Falls, providing a full-body workout with heart-health benefits and a large calorie burn. Having fun with neighbors while listening to invigorating music, Zumba feels more like a party than a workout, making it a great fit for the fun Canyon Falls lifestyle.
Fitness Center. Whether you work out alone or meet a friend, the Fitness Center at the Canyon Falls Club offers state-of-the-art equipment for cardio and weight training, with inspiring views to make the miles and reps fly by. With restrooms and showers right in the Club, it's easy to fit a workout into your schedule.
The Pooch Park. This great new addition to Canyon Falls has separate play areas for small and large breeds, and plenty of space to play catch. And your pooch isn't the only one who'll benefit. Studies show that people who regularly exercise with their dogs reap significant physical and emotional rewards. 
The Trails. Canyon Falls has miles of trails that meander through scenic natural areas like Graham Branch Creek, connecting every neighborhood to amenities like the Canyon Falls Club, Hay Barn and Pooch Park. Whether you walk, bike, run or skate, enjoying the trails helps to burn calories, increase cardio fitness and improve your mood.
Swimming. Canyon Falls offers two big, fun pools with lap lanes at the Canyon Falls Club and the Westbridge Park Recreation Center. Summer is a perfect season to enjoy swimming, which tones muscles, builds strength and increases cardiovascular fitness. Swimming is also a low-impact exercise that's easy on the joints.
Learn more about the healthy amenities and activities at Canyon Falls.