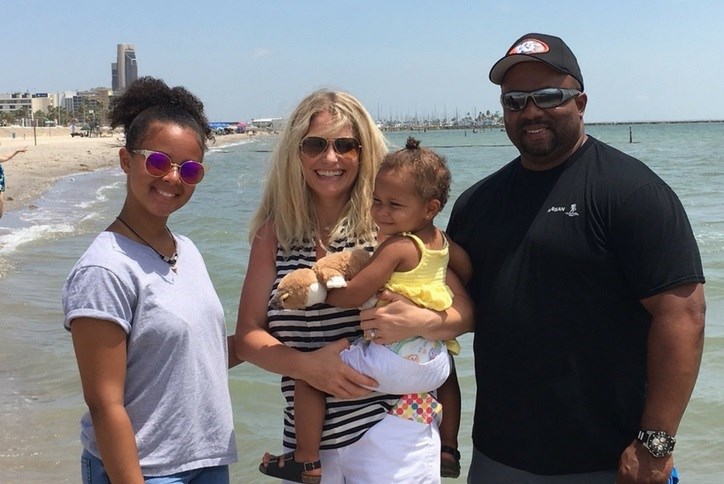 The Keon family of Canyon Falls says, "No other community even comes close"
Meet some real Canyon Falls residents, the Keon family, who "instantly fell in love" with the community and how it combines a country feeling with city conveniences. In this interview, Misti Keon shares more about why her family chose Canyon Falls, and what they love about the community and the area.
Q. How did you discover Canyon Falls?
A. We were living in Lewisville, and our close friends were buying a new home in Canyon Falls. They wanted us to see the community and the area, and we instantly fell in love with it. We ended up living down the street from our friends!
Q. In addition to your friends, why did you decide to move to Canyon Falls?
A. We love how Canyon Falls has an "out in the country" feel, but you're really very close to shopping, restaurants and everything else. At the time we bought, we were impressed by the plans for all the future amenities, such as the Canyon Falls Club, the Hay Barn, the Pooch Park and the trails. We have seen them all come to fruition before our eyes. Newland really lived up to what they promised.
Q. Which Canyon Falls homebuilder did you select?
A. We chose Meritage because we found their homes to be beautiful and energy efficient. They guaranteed our monthly energy bill would average $200 a month for our 3,400-square-foot home. After living here for some time, that has proven to be very accurate. We love how energy efficient our home is.
Q. What is your favorite feature of your home?
A. The floor plan – it really has that "wow" factor!
Q. How does Canyon Falls fit your family's lifestyle?
A. We love being outdoors, whether it's playing a game or going for walks. The Canyon Falls Club and the trails are perfect for us.
Q. What do you love most about Canyon Falls?
A. In a word, everything! We love the parks, the trails, the Canyon Falls Club. It's so gorgeous here – it's hard to find any other communities that can even come close.
Q. What's your favorite local restaurant?
A. We love Tacos & Avocados in downtown Roanoke, which is filled with wonderful restaurants and shops.
Q. What's your favorite nearby shopping destination?
A. I love the one-of-a-kind, locally owned boutique shops in downtown Roanoke. We also shop at Highland Village, Southlake and Alliance frequently.
Q. What's your favorite nearby entertainment venue?
A. We love to watch movies, and we go often to the Cinemark in Roanoke and the AMC in Highland Village.
See what the Keons loved about Meritage Homes with this virtual tour of their beautiful fully furnished model home in Canyon Falls, the Rome.