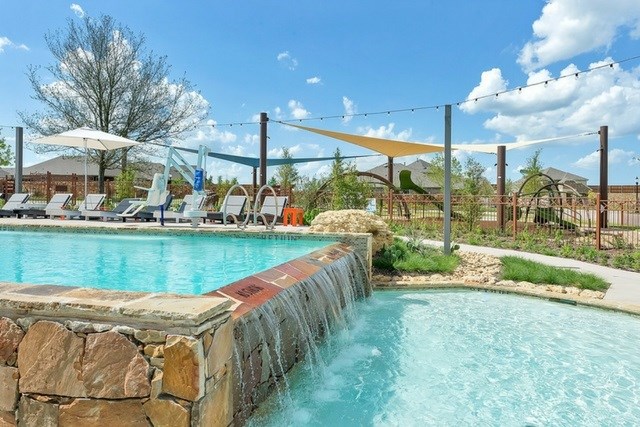 Westbridge Park is Canyon Falls newest recreational amenity
Opened in time for this year's summer swim season, Westbridge Park is the second major recreation center in Canyon Falls.
Like the community's flagship amenity, the Canyon Falls Club, Westbridge Park will offer residents some fun activities amid a scenic backdrop.
Westbridge Park includes a swimming pool, a changing and restroom facility, a playground, and an event lawn for special occasions.
Beyond the pool area, Westbridge Park stretches out along a dramatic ravine, with a scenic pond and waterfall. The pond is lined with trails connecting to the community's overall 10-mile trail system.