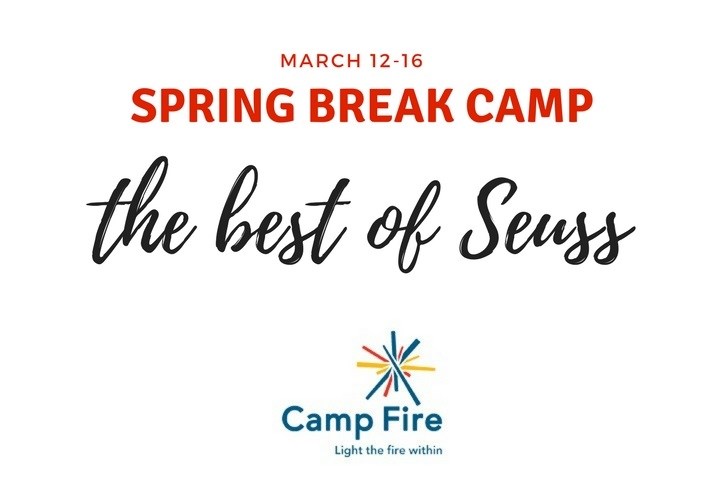 Canyon Falls partners with Camp Fire for Spring Break Camp
For the 2018 Spring Break, young Canyon Falls residents are enjoying a week of fun and enriching activities right at home, thanks to the community's first-of-its-kind partnership with Camp Fire Lone Star.
Held at the Canyon Falls Club, the Thrive Spring Break Camp has a "Best of Seuss" theme, with daily activities focused around "Horton Hears a Who," "Cat in the Hat," "The Lorax" and other Dr. Seuss classics.
Camp hours are from 7:30 a.m. to 6:30 p.m. each day, from Monday through Friday. These hours include optional Before Care and After Care activities, provided as a convenience for working parents.
Morning activities include art and crafts, scavenger hunts, and environmental projects, providing kids with exercise and engaging them in projects designed to build problem-solving and critical thinking skills.
A fresh and nutritious lunch is served each day, followed by afternoon activities for academic enrichment. Each day, activities focus on a theme, such as science, technology, art, math, and character and leadership.
Spring Break Camp is one of several events already held as part of Canyon Falls' partnership with Camp Fire.
The year began with a Winter Break Camp. A Science Saturday event in February had a Crime Scene Investigation theme, with fingerprinting, code breaking and other fun activities. A Summer Camp is also being planned.
Camp Fire Lone Star is the Dallas area council of Camp Fire, a national nonprofit group devoted to helping kids and teens build life-changing leadership skills.
See the Canyon Falls Club, where the Camp Fire events take place, and learn more about upcoming events at Canyon Falls.