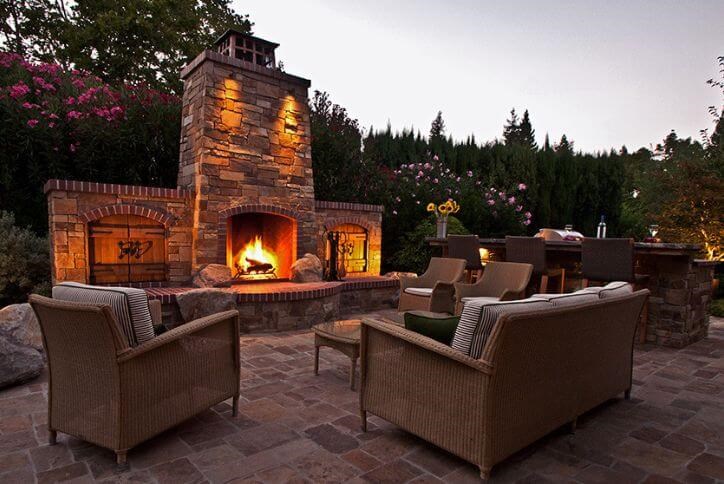 5 tips for a fabulous fall (and forever) yard from a North Texas landscape expert
With cooler temperatures and the promise of months of glorious color ahead, autumn might just be the best season for working out in the garden in North Texas.
At Canyon Falls, we recently invited Argyle native and landscape architect Andrew Cousins, founder of Valley Quest Design, to share some autumn landscape advice with our residents, and he delivered a very informative presentation at the Canyon Falls Club.
 This topic was so popular that we asked Andrew for some more advice tailored for local yards in Argyle, Flower Mound, Northlake and other nearby communities. Here are some very helpful, hyperlocal tips from Andrew and Sean Hunt, a Valley Quest staff member who is a licensed irrigator and landscape designer.  That's Sean below.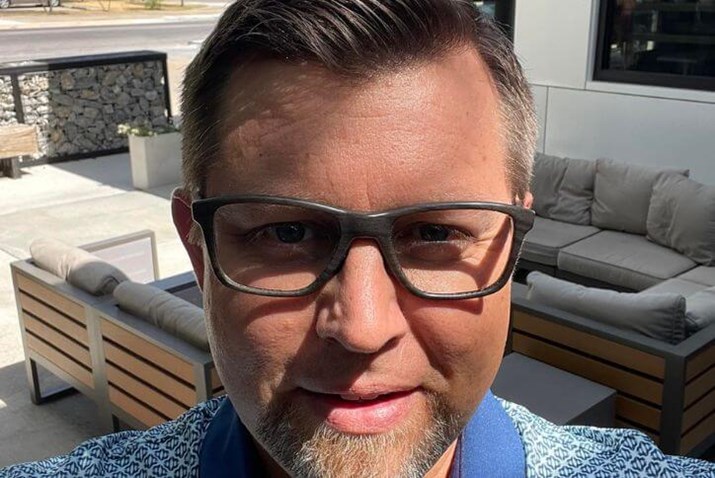 Begin with cleaning out
To get ready for fall and the months ahead, start with cleaning out spent overgrowth in planting beds and removing dead limbs from shrubs and trees. Do this before they lose their leaves for the winter, so it's easy to tell which limbs are dead.
The best place to send these trimmings is into the compost bin. By spring (or possibly sooner) those materials will have transformed into rich compost ready to be put back into your landscape.
Composting can be done almost year round, but right now landscapes have a surplus of compostable material. Whenever it is allowed by community rules, try to leave all autumn leaves on the ground in your planting beds through the winter. This provides essential winter habitat for pollinating insects, which ensures butterflies can reappear next spring.
Go native
Once you have cleared some space in your landscaping, see which plants held up best during the unusually long and excessively hot, dry spell of this past summer. Then, find a place for more of those plants in the gaps in your landscaping to help drought-proof your planting beds. Take advantage of the best time of year to plant by getting some fresh Native and Adaptive planting stock from your local nurseries, such as the Mexican Sage Bush shown below.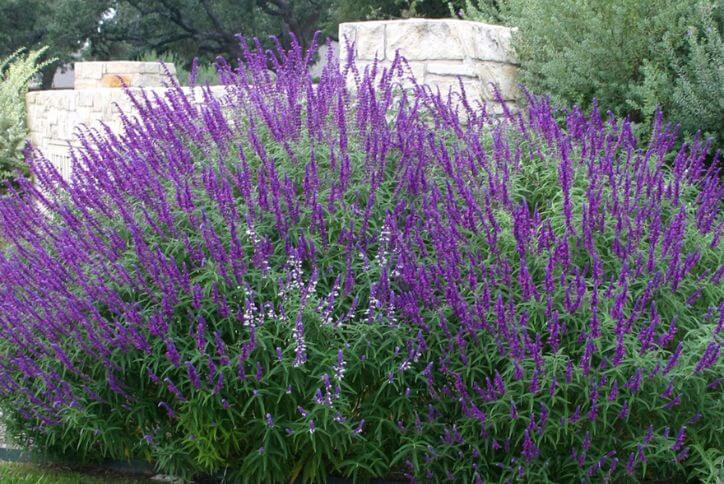 Look ahead to spring
Autumn-flowering perennials look great right now, but autumn planting efforts in the home garden can pay much larger dividends in the spring.
Fall is the time to set up your dream spring garden. Sow native wildflower seeds now for a great spring-blooming wildflower display. Divide spring-blooming bulb plantings and redistribute them for vibrant spring growth. Find new spring-blooming bulb varieties to try at local nurseries, home improvement stores, or from your friend's garden.
If you've been considering adding a hardscape feature to your home landscape with help from a contractor, now might be a better time to get on a hardscape contractor's calendar. Get ahead of the spring landscape rush by pulling a design plan together now and getting your installation done this fall. Instead of having to compete with your neighbors to find a contractor in the spring, you can relax and enjoy.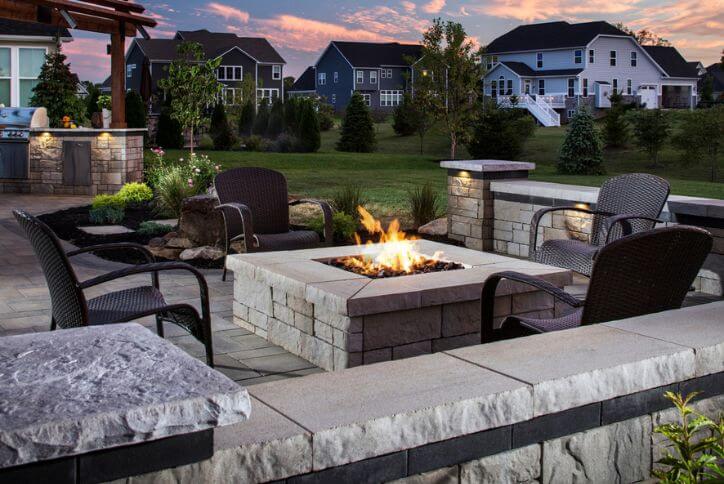 Light it up
With the autumnal equinox arriving, darker winter days with longer nights are not that far off on the horizon. Consider adding landscape and architectural lighting to brighten up and add a festive touch to your property. Some product lines include color-changing fixtures that can be conveniently adjusted to celebrated different holidays or your favorite sports team colors.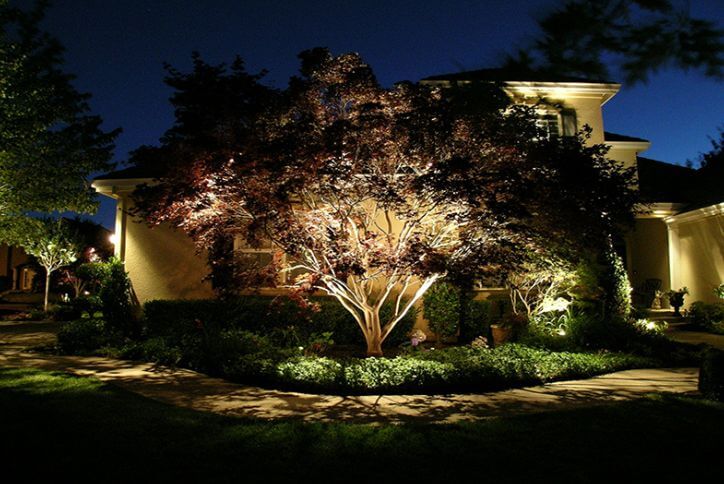 At Canyon Falls, we take pride in our community landscape as well as the beauty of our residents' yards. Thank you, Andrew and Sean, for this very helpful advice!