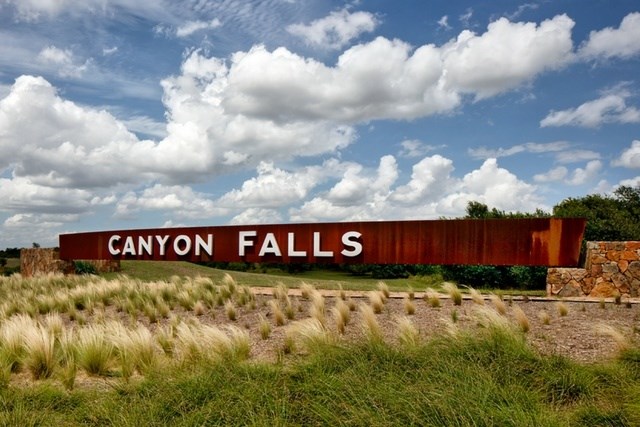 Newland-Brookfield wins Developer of the Year from Dallas Builders Association
Newland-Brookfield, the developer of Canyon Falls, won the 2021 Developer of the Year award from the Dallas Builders Association at its annual McSam Awards celebration in late July.
The award recognized the sales success of Canyon Falls and its sister Metroplex communities, The Grove Frisco and Hollyhock, along with the innovations Newland-Brookfield introduced during the pandemic year of 2020.
A total of 864 families purchased new homes in Canyon Falls, The Grove Frisco and Hollyhock in 2020. As Newland-Brookfield's largest community in the Metroplex, Canyon Falls also had the highest number of sales. A total of 360 new homes were sold in Canyon Falls in 2020, a 24 percent increase over the prior year.
The judges recognized how the Canyon Falls lifestyle speaks to the desires of homebuyers to find a community where they can be surrounded by nature and enjoy room to spread out.
Canyon Falls devotes more than 350 acres to parks, trails, community centers and natural open space, with some of our largest amenities including the Canyon Falls Club, the Hay Barn and Pooch Park. We completed several miles of natural-surface trails in early 2020, adding to an extensive trail system that extends for more than 14 miles.
The Dallas Builders Association also noted how Canyon Falls adapted our popular lifestyle events in 2020 to help keep staff and residents safe during the pandemic. Our Lifestyle Director quickly came up with fun but socially distanced events that included educational and social programs on Zoom, and "Celebration Stations" where residents could pick up pre-packaged treats. There was also a full slate of roving food and ice cream trucks, contests, parades and other festivities.
Similarly, we worked closely with our homebuilders to introduce enhanced safe shopping tools for homebuyers, including live chat and virtual tours.
Giving back is another strength for Canyon Falls. Each year, we partner with DFW Lab Rescue to support their Run For Retrievers fun run while also promoting healthy living among our residents and the local community. For five years, we have hosted an annual First Responders Appreciation Breakfast to support our local agencies. For our annual "Explorer Series," we work with an array of local museums, nature and wildlife institutions to support their missions and educate our community.
For five decades, Newland has created communities for people who care about the connection of home, work, shop and play.
In 2021, we are thrilled to build upon that same mission as we join forces with Brookfield Properties and lay a new foundation of possibilities for the industry, our partners, communities and our amazing team members.
The joining forces of Newland and Brookfield Properties represents a momentous opportunity, one that is characterized by the widening of expertise, geography and talent, with a collective land development team representing more than 110 years between our two companies. Newland and Brookfield Properties share a vision of delivering high-quality, exceptional mixed-use places and communities for live, work and play, where consumers can build meaningful connections and live their best lives.
Learn more about Newland-Brookfield.