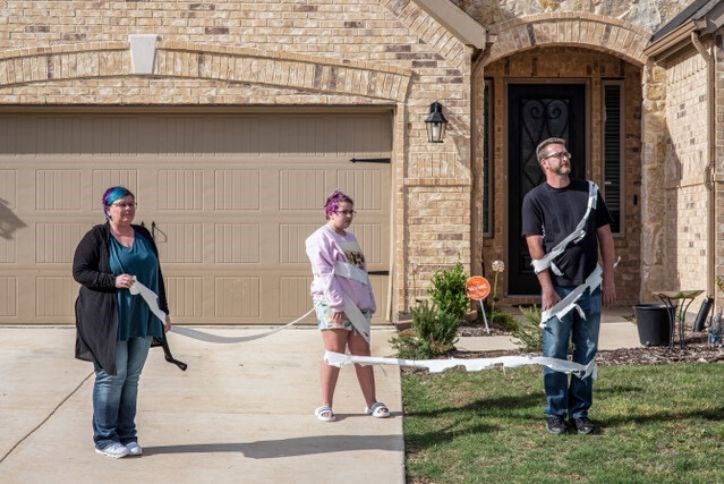 Chris Rusanowsky shares Canyon Falls stories with photos during COVID-19
As an international photojournalist, Canyon Falls resident Chris Rusanowsky has traveled the world for high-profile clients including National Geographic, Newsweek and People.
His newest project takes place much closer to home. In fact, it's right at home in Canyon Falls, where Chris spent much of the month of March documenting how his neighbors are responding to COVID-19.
"As COVID-19 spread, I began losing clients. I decided to keep myself busy, and avoid getting anxious and depressed, by finding out how our neighbors were coping," Chris says. "My hope was that we could inspire and uplift each other as a community."
Chris says finding neighbors willing to share their stories was easy, thanks to the community's resident Facebook group. For an incentive, he offered to hold a raffle for a family photo session among those who responded, once it's safe to make social contact.
"As a Californian who's only been in Texas for a year, I had never seen a community as connected as Canyon Falls," he says. "So many neighbors were willing to be open and share their stories."
Chris moved to Texas from California just before the birth of his son, Kieran, who recently turned one. The photo below shows father and son on a trail at Canyon Falls.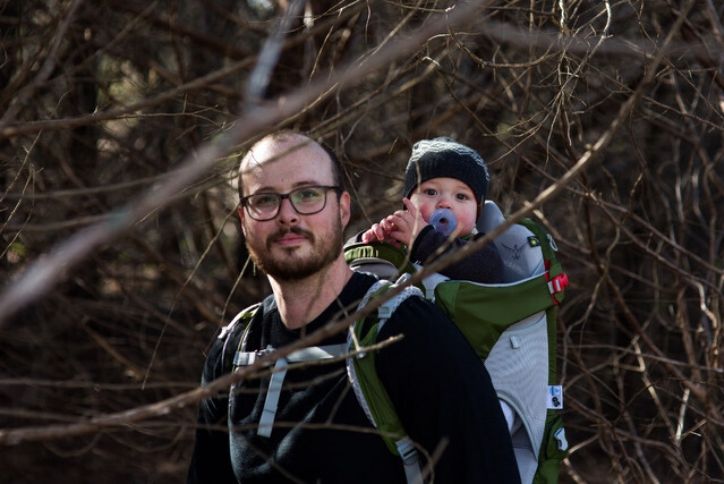 Chris and his wife, Courtney, are both originally from the Los Angeles area, and have known each other since they were children. They are currently living with her parents in Canyon Falls while they save for a home of their own.
His photo essay, titled "The Pandemic," profiles Canyon Falls families including the Miphouviengs. Both healthcare professionals, they have been "working hard to stop the spread of this virus."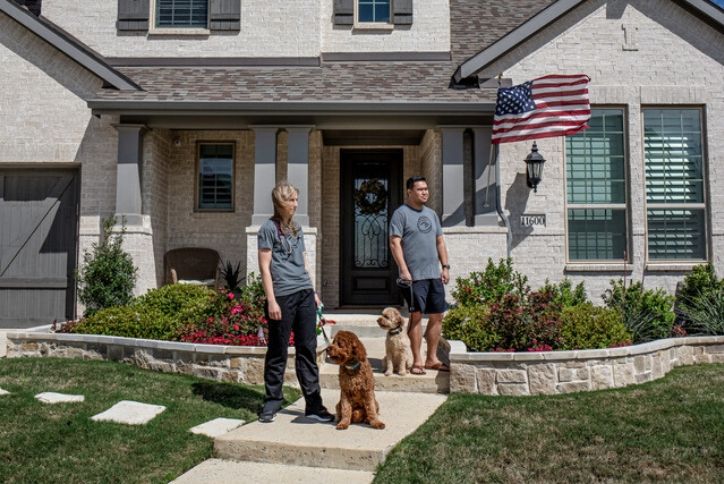 "We have grown closer to God and each other," says the Gutierrez family, even as they describe this as a "scary time," since the father works for the local fire department.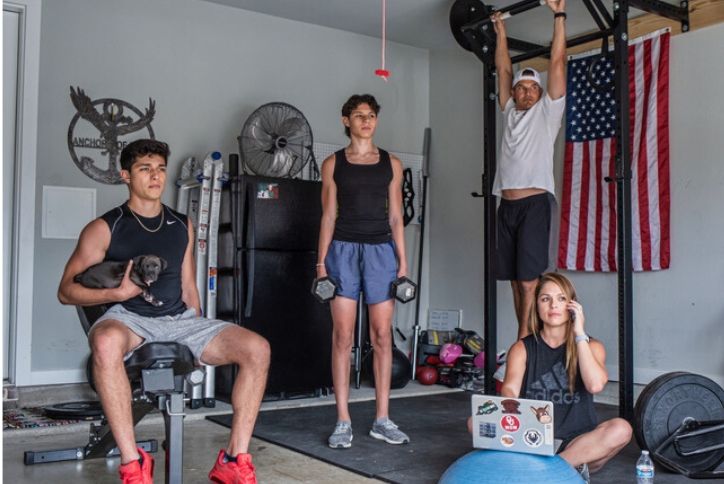 The Lopez family shares, "We have learned to roll with the punches and take every day one at a time."
The Walusko family found humor in their cat destroying two rolls of precious toilet paper, even as the father of the family struggles with job loss.
You can see all of the photos and stories, including that of the Martinez family, which Chris said touched him the most, at his website.
While Chris' project started as a way to keep busy and share his neighbors' stories, it has also attracted attention from some of his clients in the news industry. At their request, he is currently working on expanding the series to include diverse communities from throughout the Dallas area.