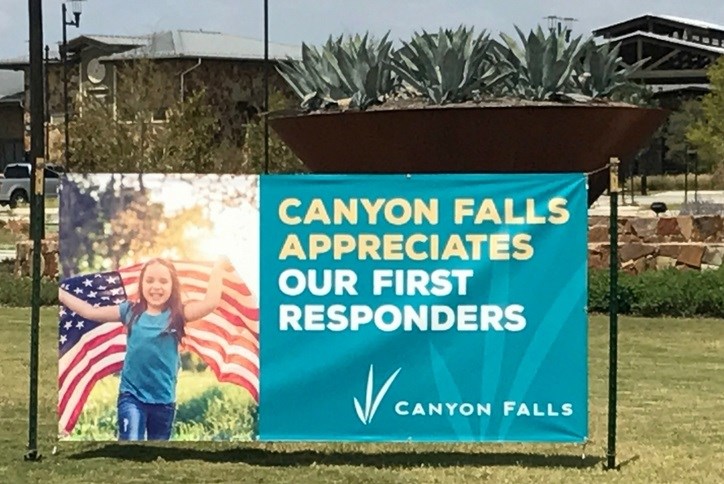 Canyon Falls Says "Thank You" to Local First Responders
On Monday, Sept. 11, we hosted an appreciation breakfast for the first responders in Flower Mound, Argyle and Northlake. In addition to more than 60 of our everyday heroes including police, fire and EMS personnel, we were pleased to have Northlake's mayor Peter Dewing, the Honorable JW Hand and the Honorable Andy Eads, Denton County Commissioner, Precinct 4 attended, as well.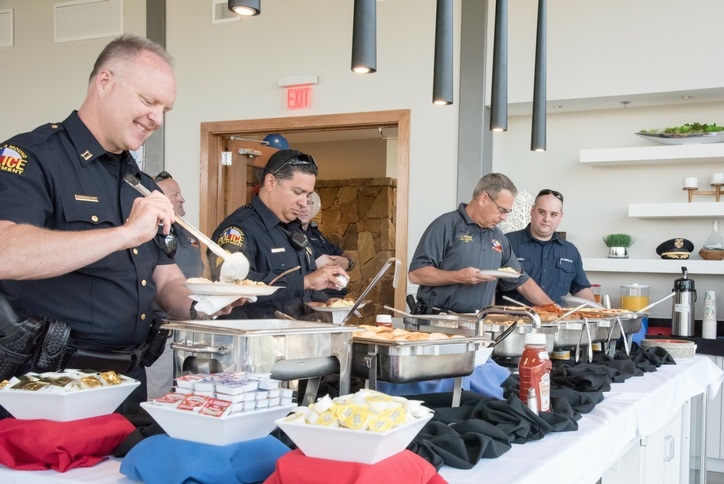 "We are really blessed to live in a safe community, and we wanted to let our first responders know we appreciate them…not just today, but every day," said Julenne Rushing, marketing manager for Canyon Falls. "We were so pleased to host them for breakfast."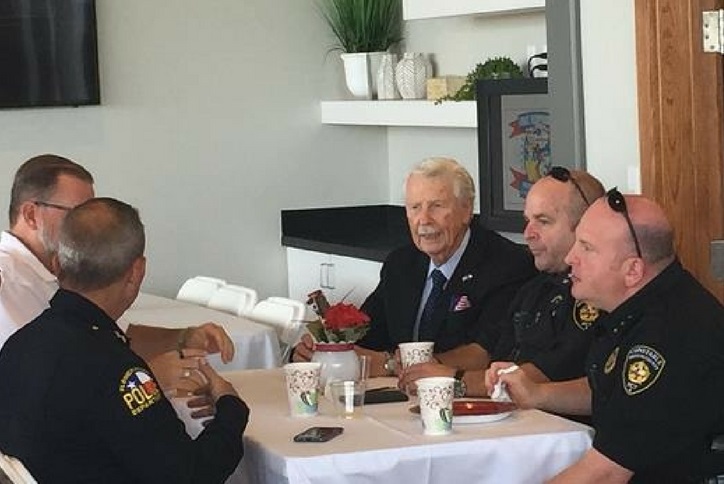 The Honorable JW Hand spent time chatting with some of the police officers.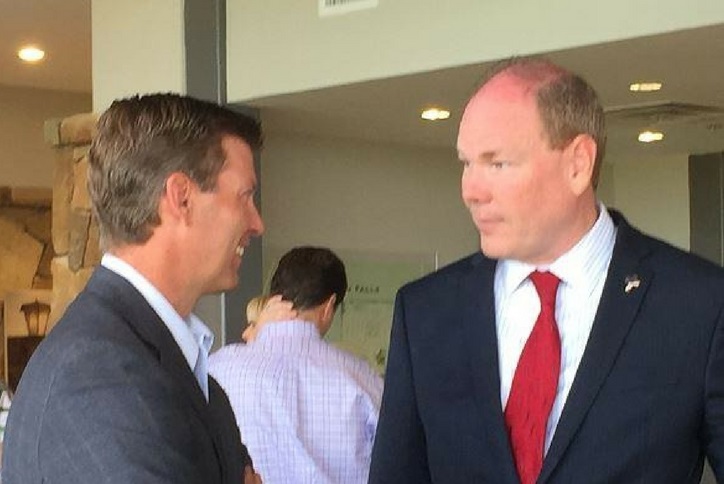 Brian Cramer, senior vice president, Newland Communities, talking with the Honorable Andy Eads, Denton County Commissioner, Precinct 4.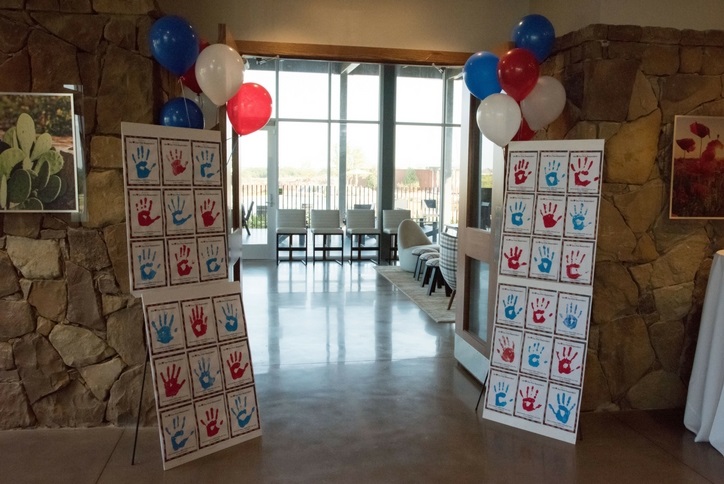 An artistic show of appreciation was created by Argyle Middle School and the residents of Canyon Falls. "High-Fives to Our First Responders" was on display throughout Canyon Falls Club during the event. Two of the sweetest little high-fives came from a one-year-old and three-year-old resident of Canyon Falls. The one-year-old preferred a fist bump to a high-five!
We hope everyone will take some time and thank a first responder for keeping our communities and families safe!