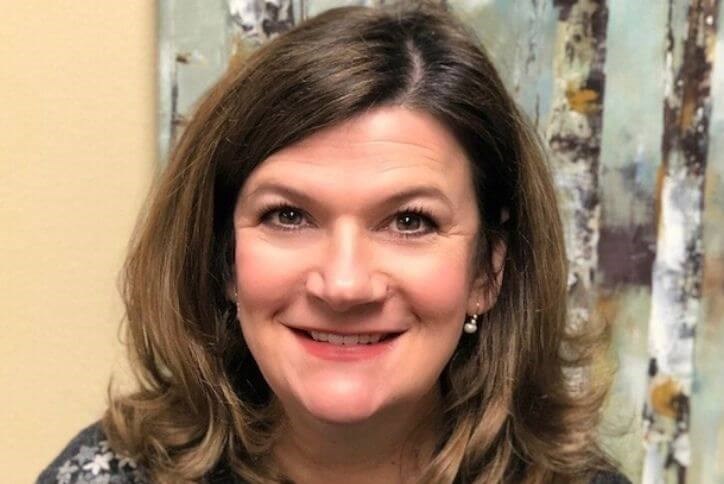 Canyon Falls' new elementary school combines technology with Texas hospitality
With its theme of "South Y'all," the new Argyle South Elementary School in Canyon Falls will greet new students with a warm Texas welcome when its first classes begin in August.
Of more than 700 students projected for the school's first year, many are new to Texas, having moved from outside the state and even outside the country, says Principal Dr. Dawn Jordan.
"The Argyle ISD community is growing at a very fast rate of more than 12 percent," she said.
"So many new families have chosen our state for a reason, and we want to make sure to show them our Southern hospitality."
Dr. Jordan said the school will be offering a lesson, developed by Gifted & Talented teacher Hillary Laird, focusing on kindness and good manners.
She is the perfect principal to lead such a diverse new school as Argyle South Elementary. Last year, she spearheaded Argyle ISD's first cultural awareness committee, which culminated with an event that showcased the district's cultural diversity through food, art, dancing and other activities.
She is excited to announce the Argyle South Elementary will host the second districtwide cultural awareness event in November. We'll be sure to share details on that as it gets closer.
"We want to make sure that all students see themselves represented at Argyle South Elementary and throughout the district," she says.
Dr Jordan is also excited about the innovative design of Argyle South Elementary and its many new technological features.
This two-story school is designed to be very welcoming to young students, combining natural materials such as stone and wood on the exterior. Inside, high ceilings, bright yet calming colors, and lots of natural light create an environment where students can thrive.
The school design has several flexible areas for collaborative learning, with some walls covered completely by whiteboards. Located at the heart of the school, the welcoming library is another highlight, with plenty of windows looking out to a courtyard. The library also has collaborative learning areas and a Makerspace area for young inventors.
Technology is another standout for Argyle South Elementary, with all classrooms equipped with interactive Promethean boards, a brand created by educators for educators to enhance teaching and collaboration.
Outside, the school has two shaded playgrounds and two outdoor learning areas, complete with whiteboards and seating areas. Grassy fields offer plenty of space to play flag football, soccer and other sports.
The Argyle ISD academic curriculum is enhanced with additional weekly instruction in STEM (Science, Technology, Engineering & Math), computer technology, art, music and physical education.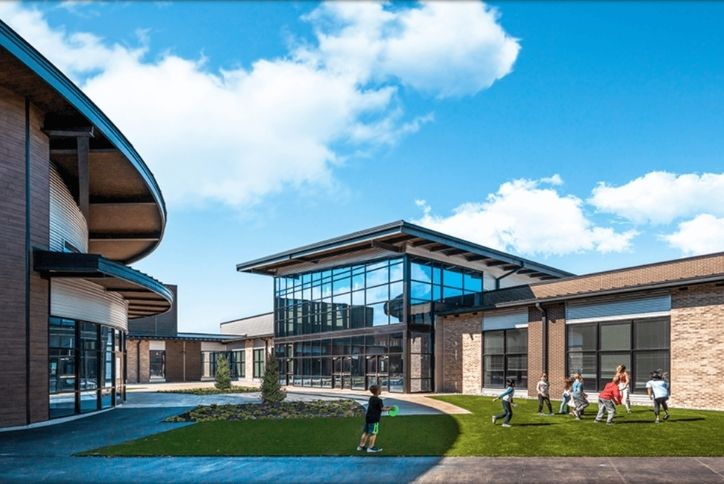 Argyle South Elementary will open its doors with a staff of more than 60 teachers, including 28 who are new to the district.
One of the more than 700 new students to attend Argyle South will be the oldest of Dr. Jordan's five grandchildren. A sixth grandchild will soon join the family.
Dr.  Jordan is relatively new to Argyle ISD, joining the district in 2019 and most recently serving as principal of Argyle Intermediate School. Her career as an educator spans more than 20 years, including nine years as an elementary school principal.
"I see myself as a lifelong learner. I will always have the heart of a teacher and love being in classrooms interacting with students," she said.
She earned an undergraduate degree in biology from Incarnate Word University in San Antonio and later obtained her teacher certification from the University of Mississippi. She earned a master's degree in education from The University of Southern Mississippi and a doctorate in educational leadership from William Carey University.
She and her husband, Kirk, have six children and a growing family of grandchildren, along with a plethora of barnyard animals and pets at their home in Bartonville.
Canyon Falls is proud to be part of Argyle ISD as well as Northwest ISD. Learn more about the highly regarded public and private schools serving our community.