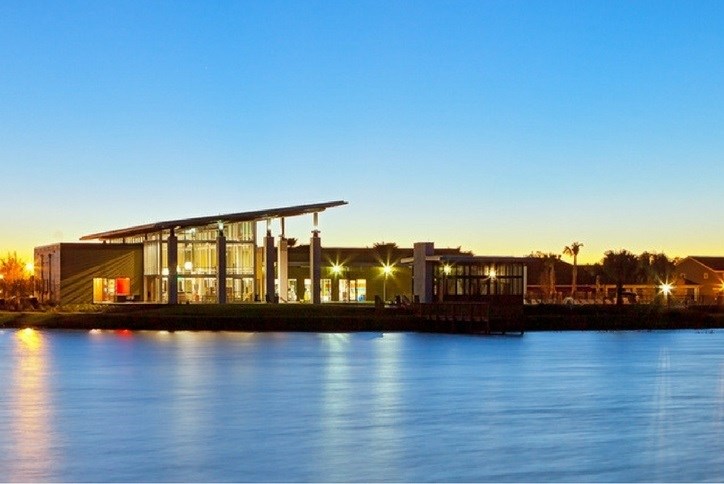 Newland celebrates 5 decades of real estate development and innovation
When choosing a new community, the stability and longevity of the developer is an important consideration. Creating a large-scale master-planned community such as Canyon Falls can take up to a decade, and the quality of the amenities and other infrastructure put in place during the development phase can affect property values and quality of life for generations.
Canyon Falls residents, both current and future, will be glad to know that Newland is celebrating 5 decades of real estate development and innovation.
Founded in 1968, Newland is the largest private developer of residential and urban mixed-use communities in the United States. Newland has more than 140 diverse real estate developments, either completed or under way, across the United States. These developments are home to 175,000 residential units and contain more than 20 million square feet of commercial and retail space.
Based in San Diego, Newland currently has more than 40 real estate developments in progress in 14 states from coast to coast across the U.S.
As it passes the half-century mark, Newland is not slowing down. Some of the company's newest developments include Embrey Mill in Virginia, Tehaleh in Washington State, and Elyson in Houston.
The Dallas-Fort Worth area has emerged as one of Newland's most dynamic markets in the past few years. It's also a region where Newland has a proud history, with development of the 5,000-acre Stonebridge Ranch community in McKinney completed in recent years.
With 1,200 acres, including more than 250 acres set aside for parks, trails and natural open spaces, Canyon Falls is currently Newland's largest community in the DFW area. Its siblings include Hollyhock in Frisco, a 400-acre community. Newland is also in the early stages of creating a third Metroplex area community, The Grove in Frisco.
Learn more about Newland and its history.